Posted by

Gavin Rowe on

Last Updated 17th June 2021 at 1:39 pm
Ski every day with a dream job in the Alps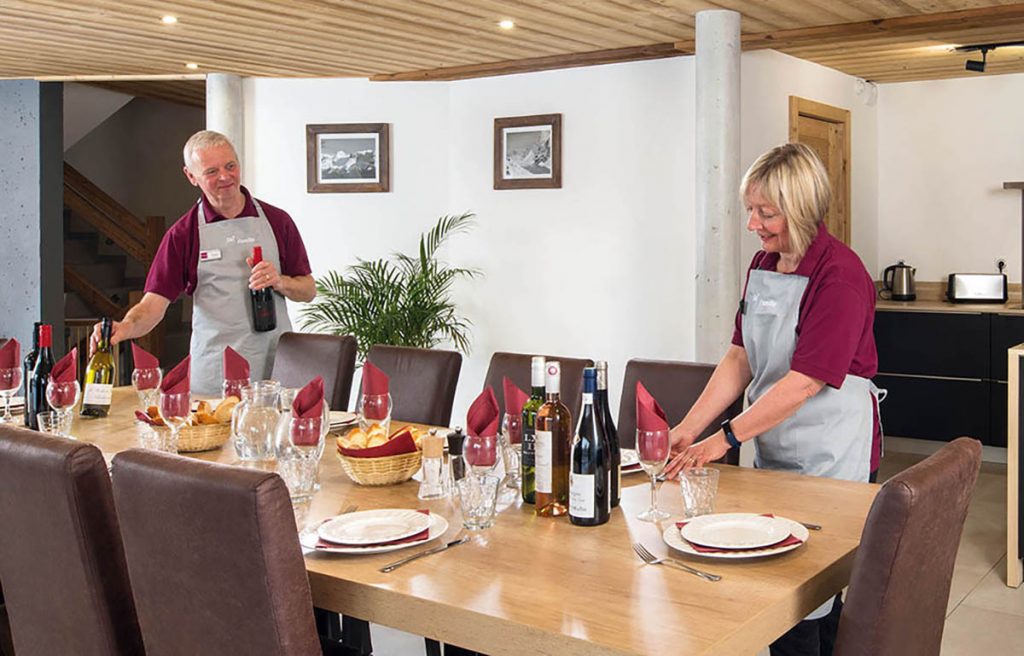 Your dream job in the Alps
A Ski Season for the not-so-traditional Chalet Hosts
by Dave & Christine, Chalet Host and Chalet Chef in the 2018/19 and 2019/20 seasons
My wife and I had recently retired from our full time jobs and having seen our kids leave home for their various studies, felt the time was right for something different. Christine had decades of experience cooking for dinner parties and I had decades of experience of hosting them! We were your typical house party hosts. I am also quite handy around the house, which put me in good stead because I knew there would always be odd-jobs to do.
We nicely fitted the Ski Famille job specs and together with a healthy attitude to hard work, enjoying the company of others, an understanding about what makes a great holiday for families with small children, a sense of adventure and a love of the great outdoors developed over a lifetime, we were successful at interview and were down to run our own chalet together.
We'd been privileged over the years to be able to take our kids skiing most years and knew first hand what turned a good holiday into a great holiday. It wasn't always down to fantastic places to stay, top class food, amazing weather and great skiing, but often the little things – a host with a real interest in us as guests, a host with a decent knowledge of the area, a chef providing wholesome food, and the feeling that the team really cared that we had a great time.
Our leaving dates came and off we went on our 'experience of a lifetime'. After intensive training and team bonding for a couple of weeks we were allocated the beautiful chalet that was to be home for the next four months. With just a week to get ready for our first guests, it was hard work – hours of cleaning, making up beds, receiving food deliveries, organising the fridge, the freezer, the firewood and so on.
Our first families were an absolute joy to spend time with. The week flew by, as did the second, the third, the fourth and right through until the seventeenth set of guests came and went. Yes, there were some 'challenging situations', but our years of life experience saw us through. Seeing families leave was always a time of mixed emotion. We were often really sad to see people go but always excited to meet the new ones. Of course, the changeover days were never easy with limited time to strip beds, clean throughout, remake beds, and prepare everything before we got the call "the coach is in the carpark" which never ceased to give us a frisson of excitement.
It was hard work but it was also fun. After we'd finished our morning routine we'd almost always get out to ski – if we chose to – with the rest of the resort team. The chance to live in the mountains for a whole winter was awesome. We skied some of the best snow we've ever had and moved our skills on from once-a-year standards to being very much at ease with all the ski area could offer. We became very familiar with the whole resort and never tired of our favourite runs. We could direct guests to the best ski areas, the quickest lifts, the best hot chocolate on the mountain and so on. We saw sunrises and sunsets to die for. We became part of a community that had the privilege of a different lifestyle to 'ordinary' people. My wife and I were definitely the oldest members of the team but we were completely caught up in the enthusiasm for life and fun our eighteen and twenty-odd year old colleagues had. Their capacity for fun and 'joie de vivre' was relentless!
To find out if you are eligible for this and similar roles, click here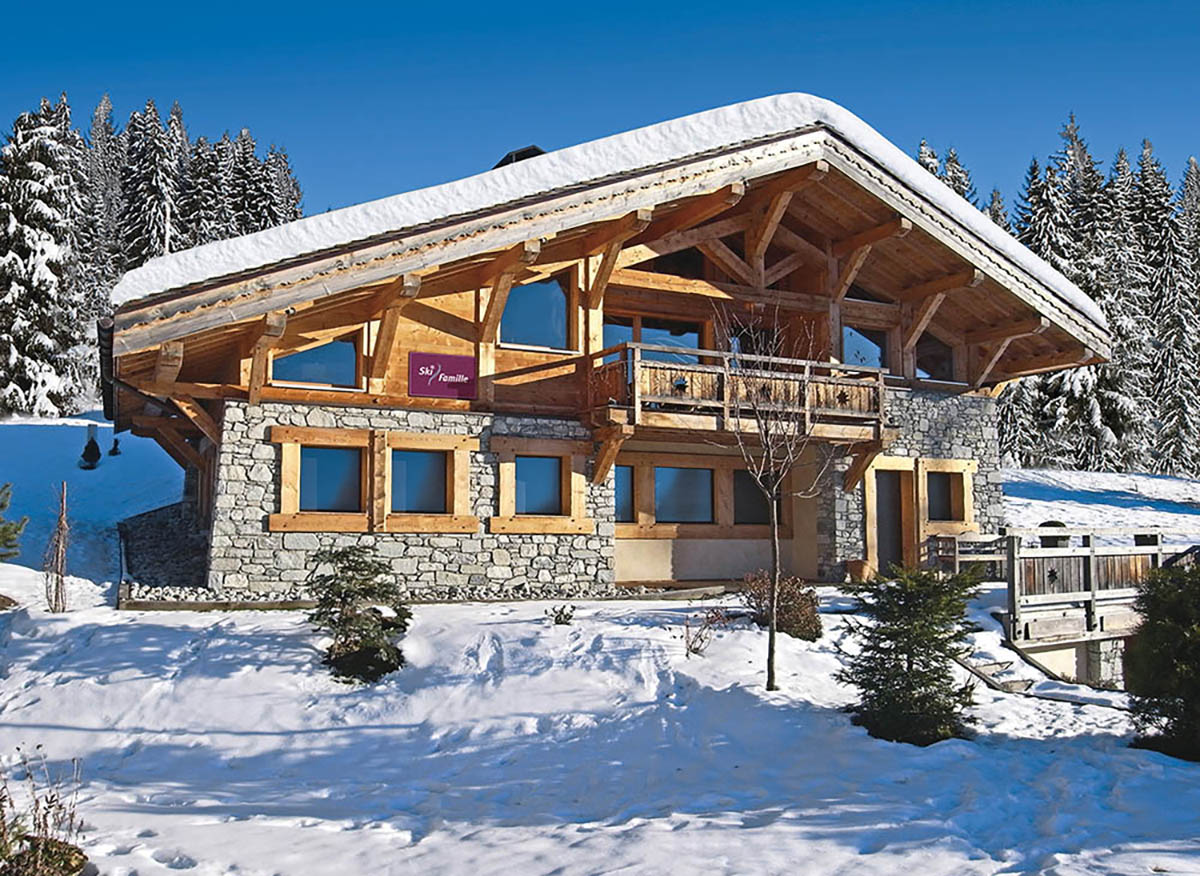 Chalet Les Chats Bleus