Check Availability
Flights and transfers included
Chalet Katie 2
From £949 Per Adult
Our Katie chalets have been extensively remodelled. The two properties now offer families plenty of space in a superb Les 3 Vallées location. Each chalet is perfect for two families travelling together who want a chalet to themselves. For the 2018/19 season, both Katie chalets gain individual hot tubs on their own sunny terraces. Katie 1 and Katie 2 can be booked together for groups of up to 22.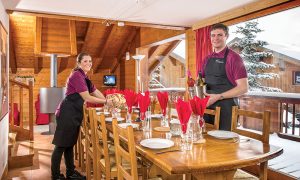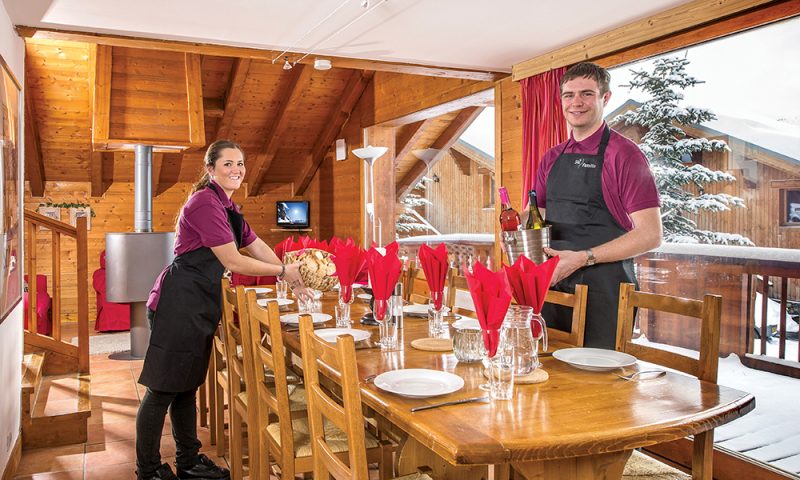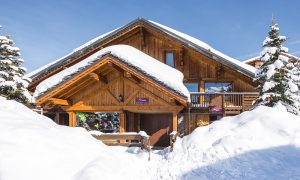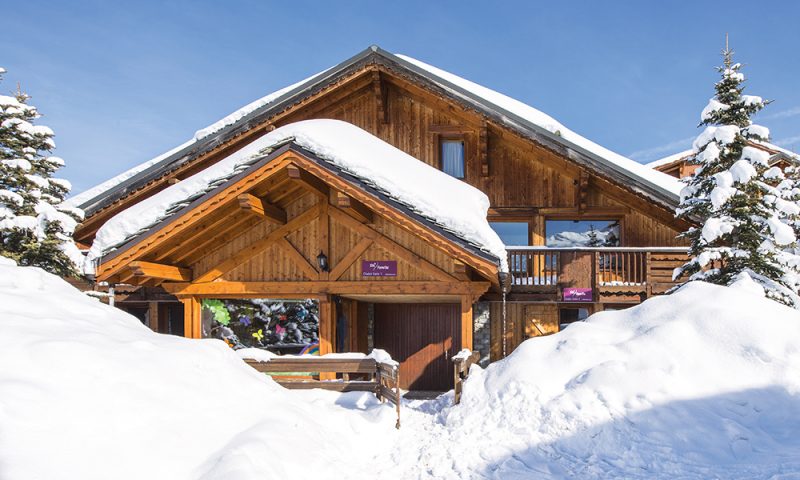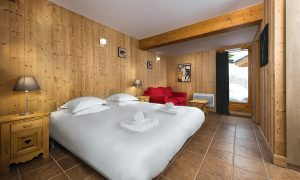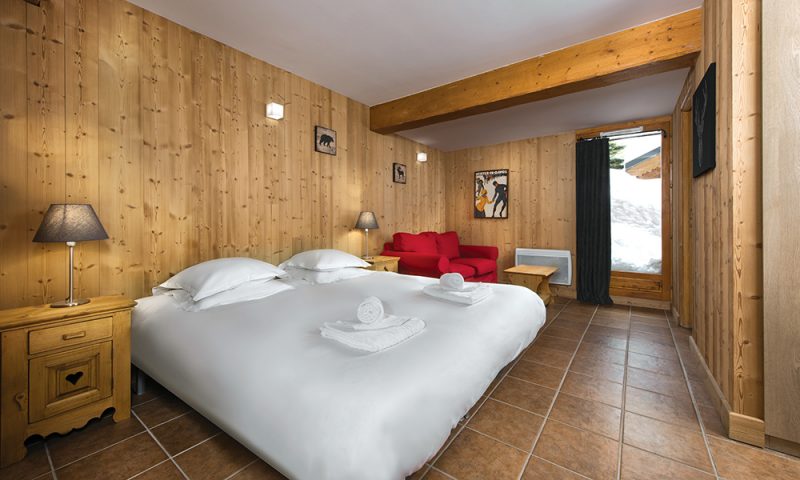 Have a question about Chalet Katie 2?
Our friendly team are ready to answer your questions and help you book your family skiing trip!
Live Chat with our friendly team
Key Information
Live Chat with our friendly team
Chalet Katie 2 Offers
New terrace hot tub with stunning views
Less than a minute walk to the slopes
1 minute walk (approx) to the ski school
1 x family suite, 1 x double and 1 x twin
All rooms ensuite with bath or shower and WC
Dedicated extended playroom
Bluetooth Soundbar TV, DVD and free Wi-Fi
Bathrobe, slippers and hair dryer
Complimentary toiletries
Ski room with heated ski boot warmers
All of our chalets feature:
In-chalet Childcare
Free Child Places on Selected Dates
Half Board Catering
Ski lift or Slopes Within 5 mins Walk
Hot Tub, Bathrobe, Slippers & Toiletries
Heated Ski Boot Rack
TV/DVD Bluetooth Soundbar
Free Wi-Fi
More Information
Our Katie chalets are two halves of the same attractive building. Located within seconds of the slopes you will enjoy panoramic views over the surrounding mountains. Built in the same style as the larger Chalet Eva, these chalets combine traditional architecture with modern facilities.
Before taking on these chalets we requested a number of improvements including the construction of a dedicated playroom. These properties now represent one of the best options for families keen to stay in a high altitude resort in the 3 Valleys.
All rooms have en-suite bathrooms and there is a spacious living room and dining room, a playroom with a new comfy TV area for evening use (shared by the two chalets) and an outdoor hot tub.
Our Reberty 2000 chalets are all about location. When guests started asking us to feature the 3 Valleys we never dreamed that we would be able to secure three chalets sitting beside the piste at 2,000m with such great access to this superb ski area.
These chalets are under a minute's walk from Chalet Eva and the three properties can be combined for groups of 40+. Chalet staff live out.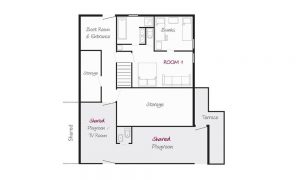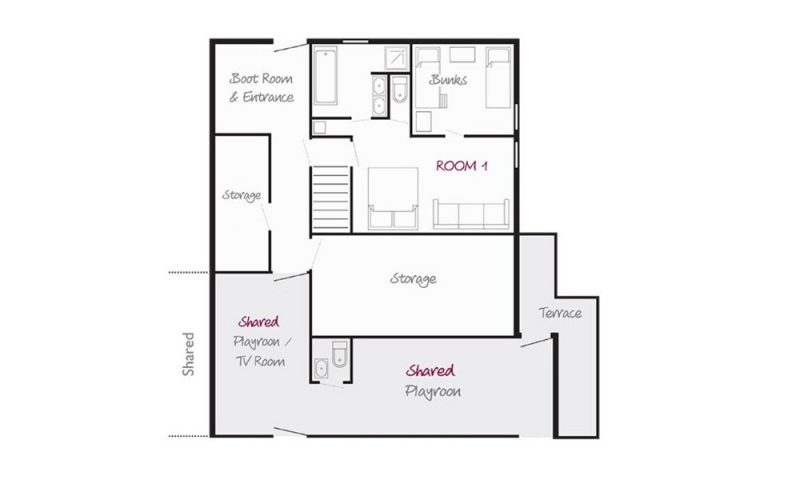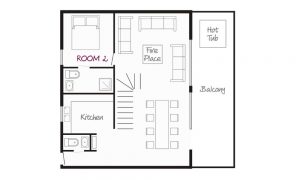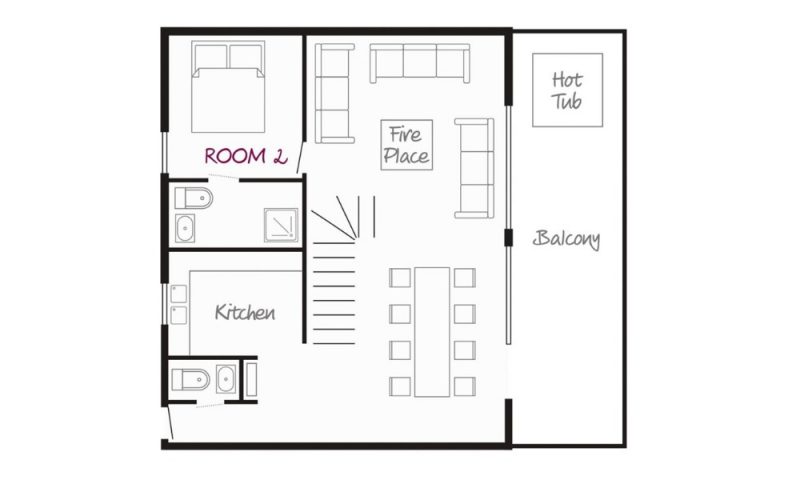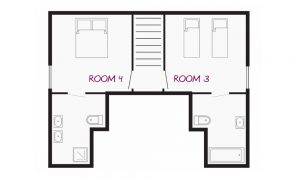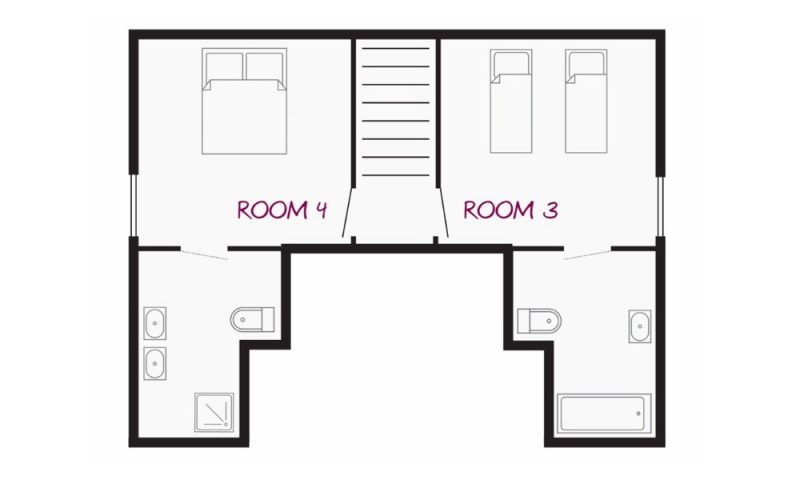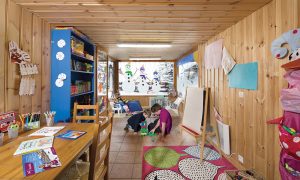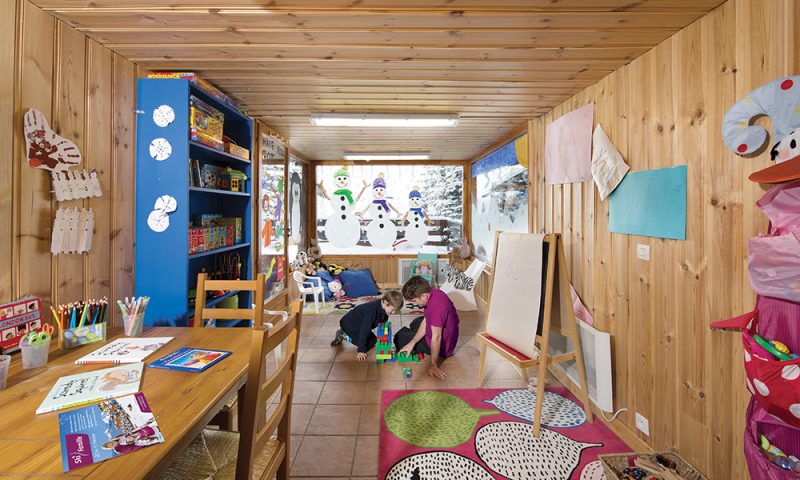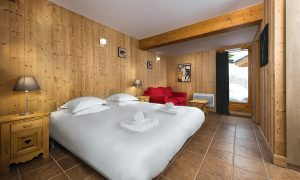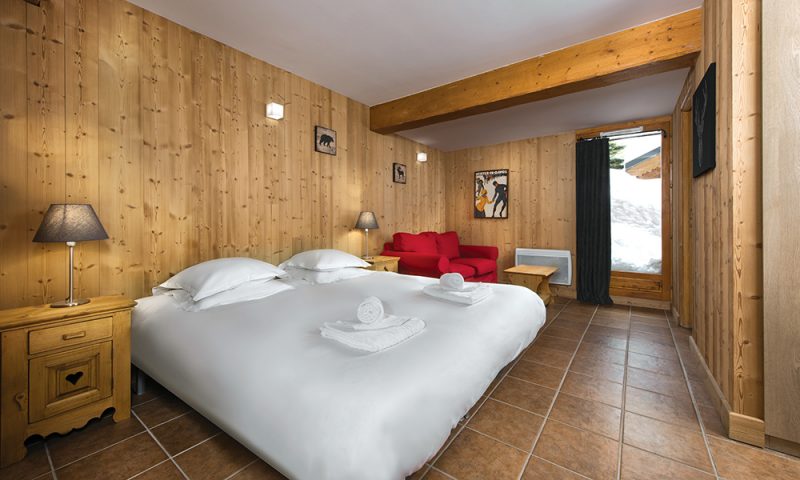 Room Descriptions
Room 1
Sleeps up to 5 plus cot space. The only family suite on the ground floor. The suite has a bedroom with a double bed and lounge area with a sofa and small table. The other room has a bunk and single bed. The spacious bathroom contains a bath, a shower and twin basins with a large mirror.
Room 2
Sleeps 2 plus space for a cot. This room is conveniently located just off the lounge and comes with a double bed and an ensuite with a shower.
Room 3
Sleeps up to 2 plus space for a cot. This top floor room contains two single beds and a large ensuite with a bath. This room can be booked with Room 4 to cater for families of four.
Room 4
Sleeps 2 plus cot space. This top floor room contains a double bed and a large ensuite with a toilet, twin basins and a shower. The room can be booked with Room 3 to cater for families of four.
Guest Reviews
Baines Family
Chalet Katie 2
The afternoon childcare was the real highlight of the holiday for our girls. They loved the nannies and can't wait till our next holiday with Ski Famille!
Williams Family
Chalet Katie 2
This is the 3rd year with Ski Famille and yet again the childcare was faultless. The team were very cheerful, instantly bonded with the children and made their week very enjoyable and ours stress free!
Tynan Family
Chalet Katie 2
Another fantastic holiday with Ski Famille… Kids are happy, Mum & Dad are happy… Everything you want for a fantastic ski holiday… We will be seeing you again soon hopefully… There's no point in going with anyone else!
Todd Family
Chalet Katie 2
Ed and Alex were amazing and the kids loved spending time with them. They were fun, energetic, organised, flexible and extremely capable. They totally made the holiday for us all.
Our Reberty 2000 Chalets
Reberty 2000 is one of the picturesque 'Belle-Menuires' satellite resorts situated beside the slopes of Les Menuires. It's known for its stunning views, picturesque scenery and it's access to the fantastic skiing and snowboarding that the 3 Valleys has to offer.