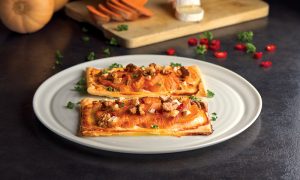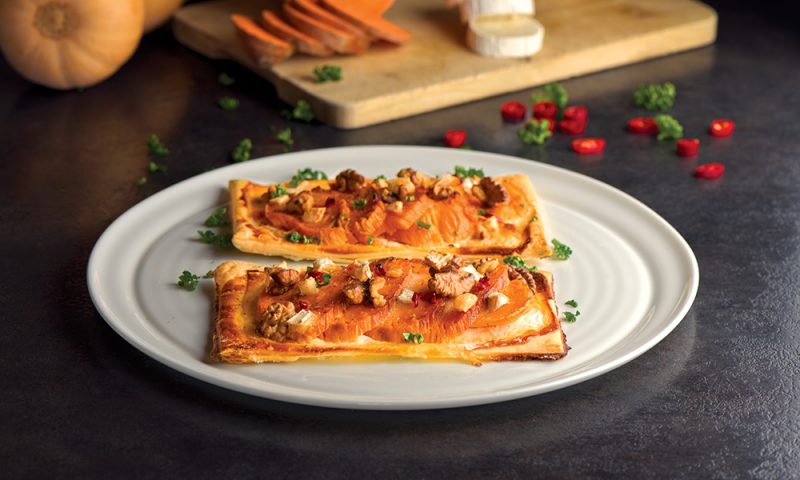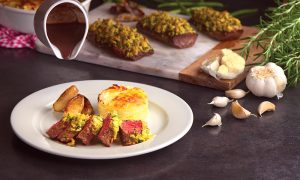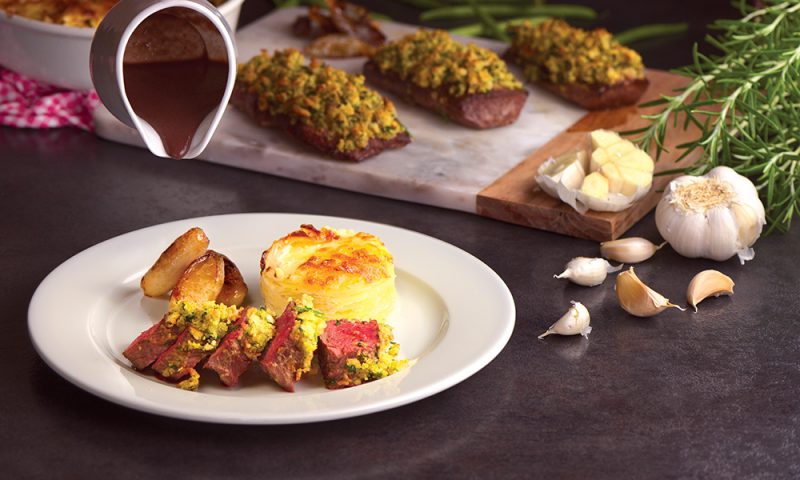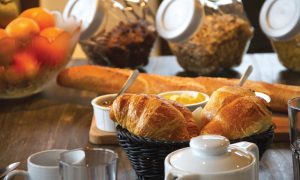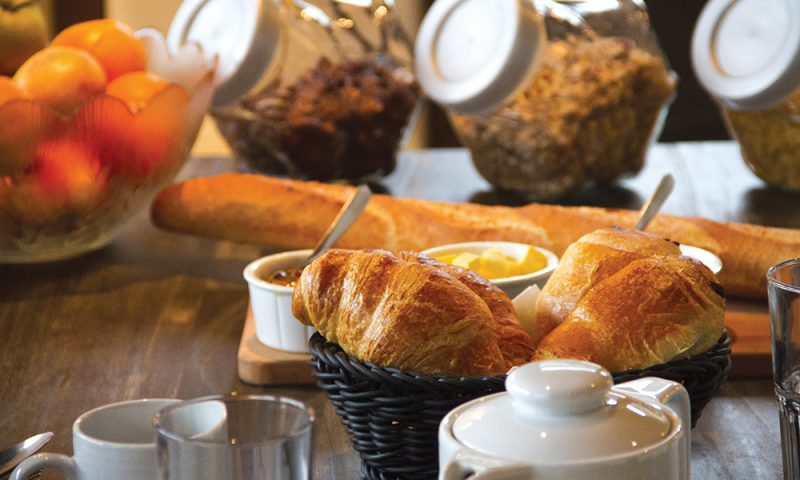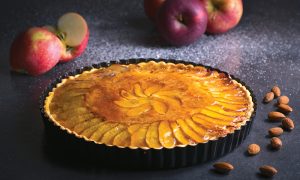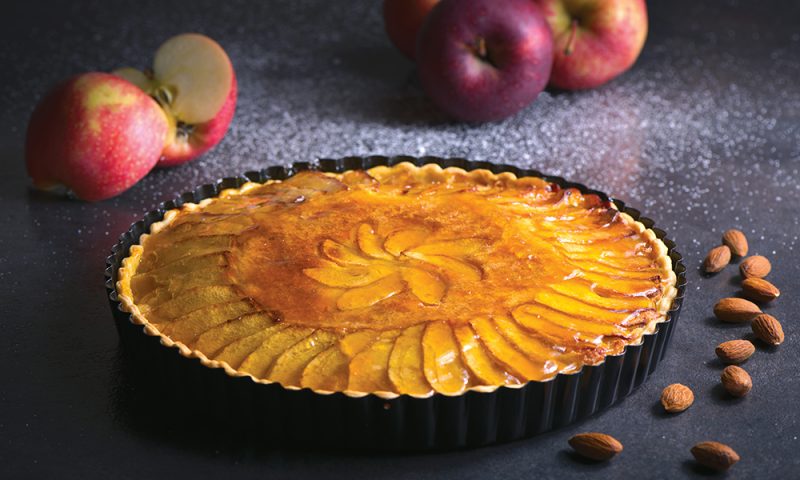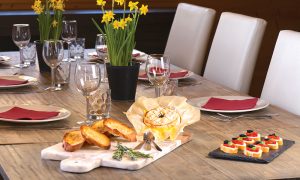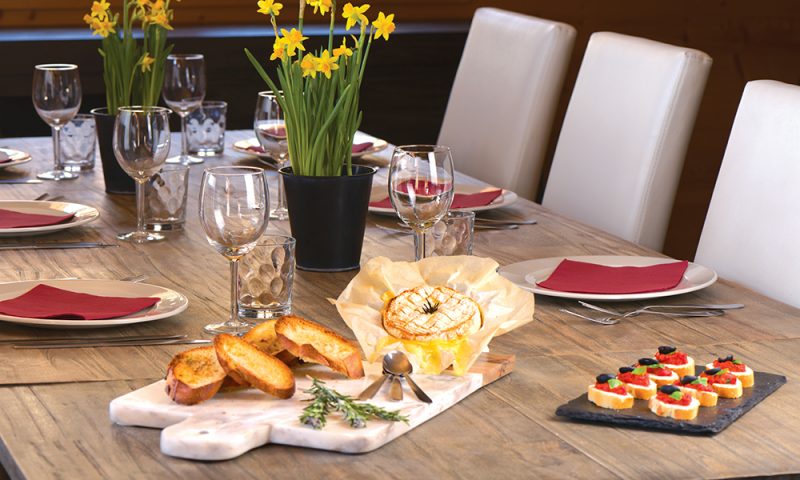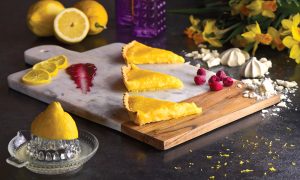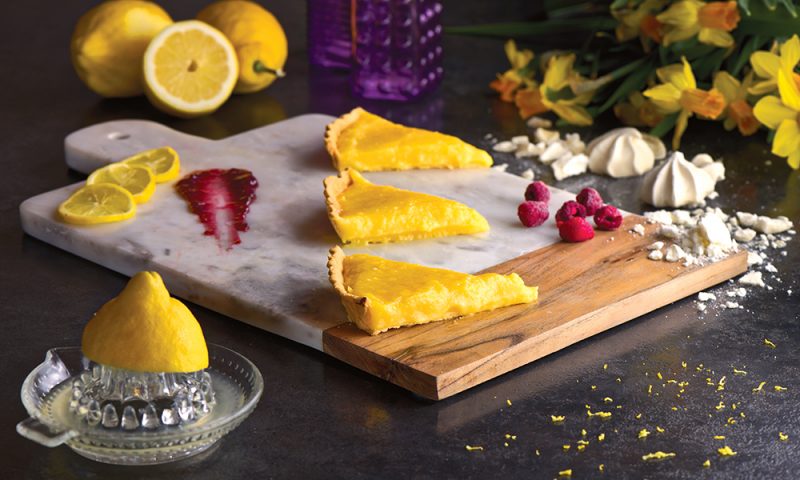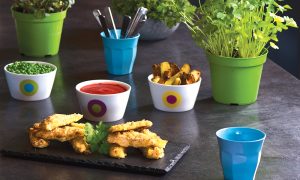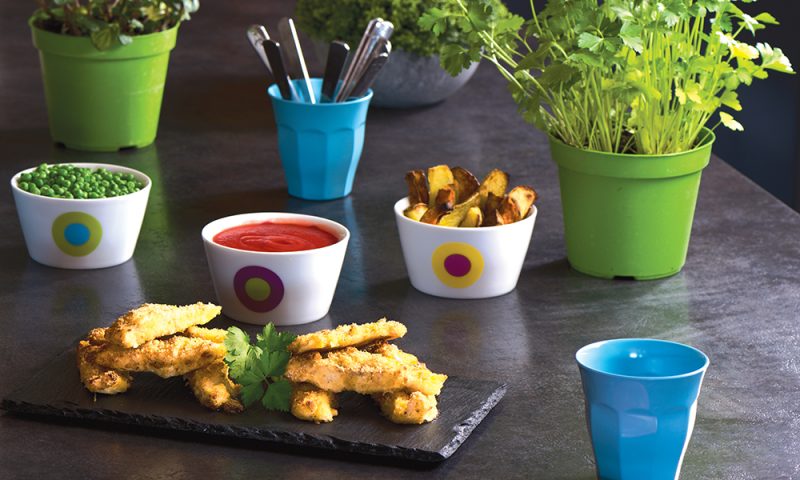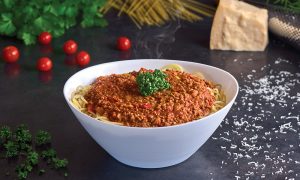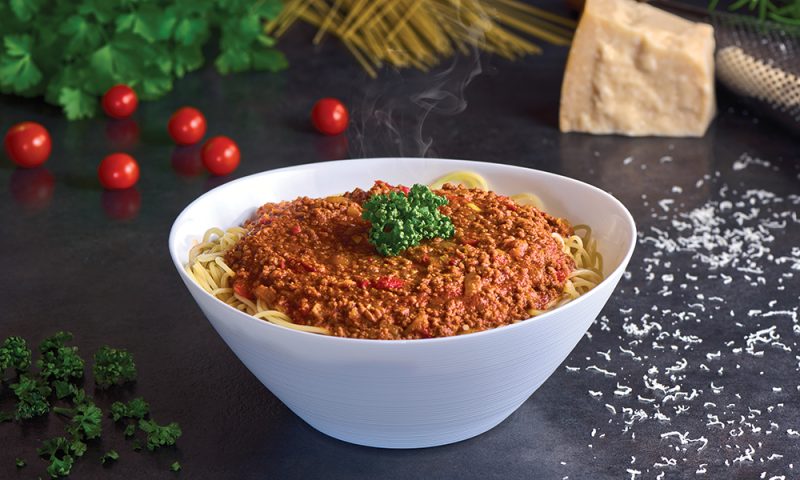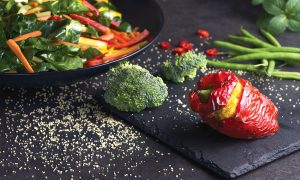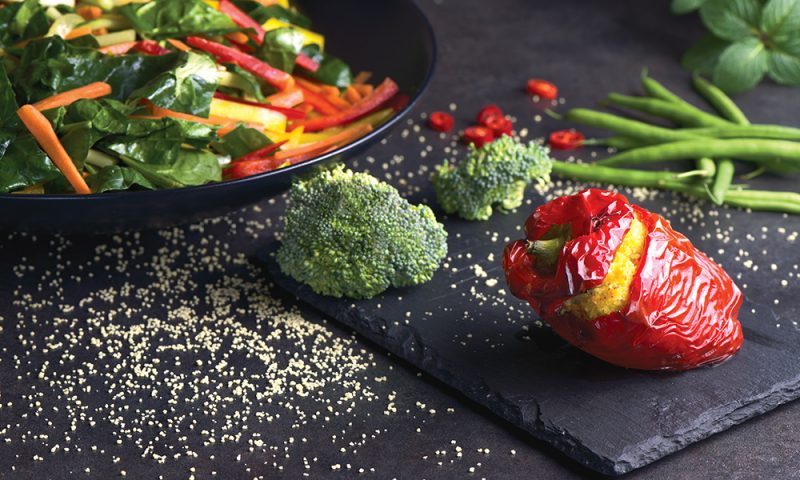 Good food and drink are essential parts of any skiing holiday.
More so when you'll be enjoying our traditional full-service chalet cuisine and wines.
We offer delicious cuisine and wines on 6 nights for adults, whilst child catering is for 7 evenings. 
We believe that going on a ski holiday with children shouldn't mean that you have to compromise on simple pleasures, such as an excellent, wholesome meal and wine in good company. Our chalet menus have been carefully designed and refined to provide families with imaginative, well-presented and great tasting food. You can be sure our cuisine will appeal even to the fussiest of eaters.
Food and Drink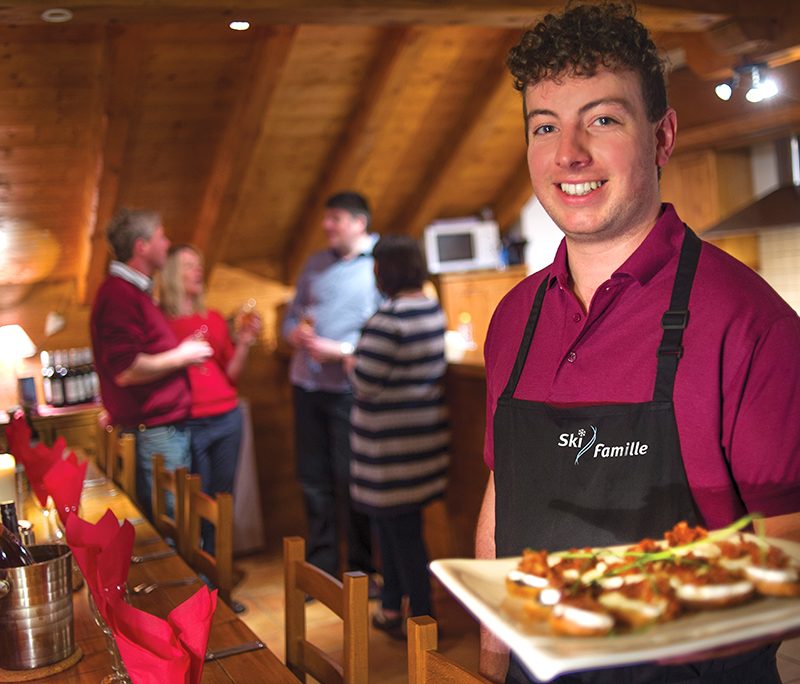 Parent Meals
Parents enjoy chalet meals at separate times to children, meaning you can enjoy some rare 'adult time' in good company. A glass of wine with like-minded parents can be a great way to finish a day in the mountains.
Our wine list has been carefully chosen to compliment our menus and offers good quality French classics to enjoy with your evening meal. All of our carefully selected range of wines are sourced directly from the vineyard.
In our Premier Select and Premier Select Plus chalets an upgraded range of wines are included.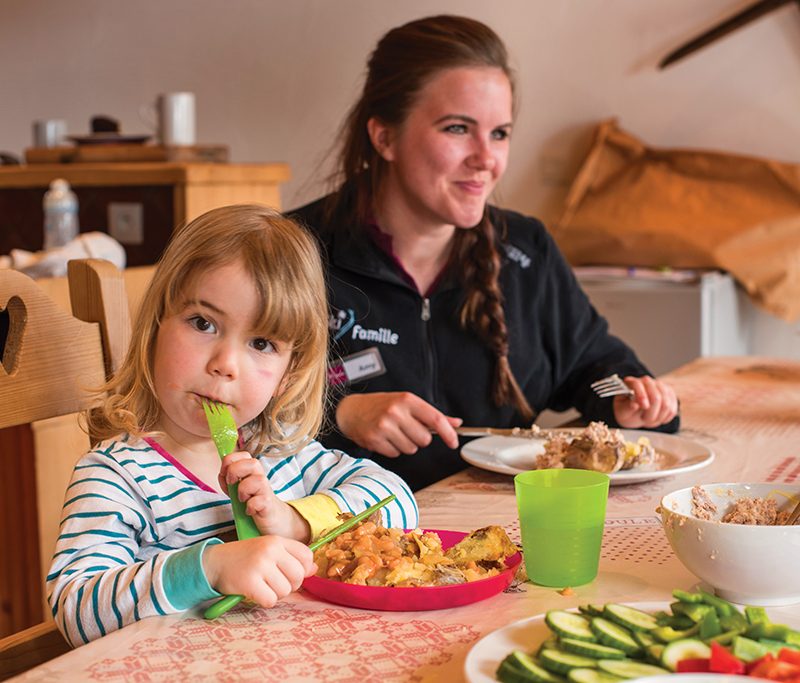 Children Meals
"We offer child-friendly foods at child-friendly times"
All of our childrens' menus are freshly prepared and have been chosen to cater for the preferences of young palates and to encourage even the fussiest of eaters. Homemade purée and a range of Hipp Organic baby food are available for babies and toddlers.
If you or your children have any special dietary requirements, then please let us know in advance of your holiday. We'll be more than happy to tailor our menu to your needs.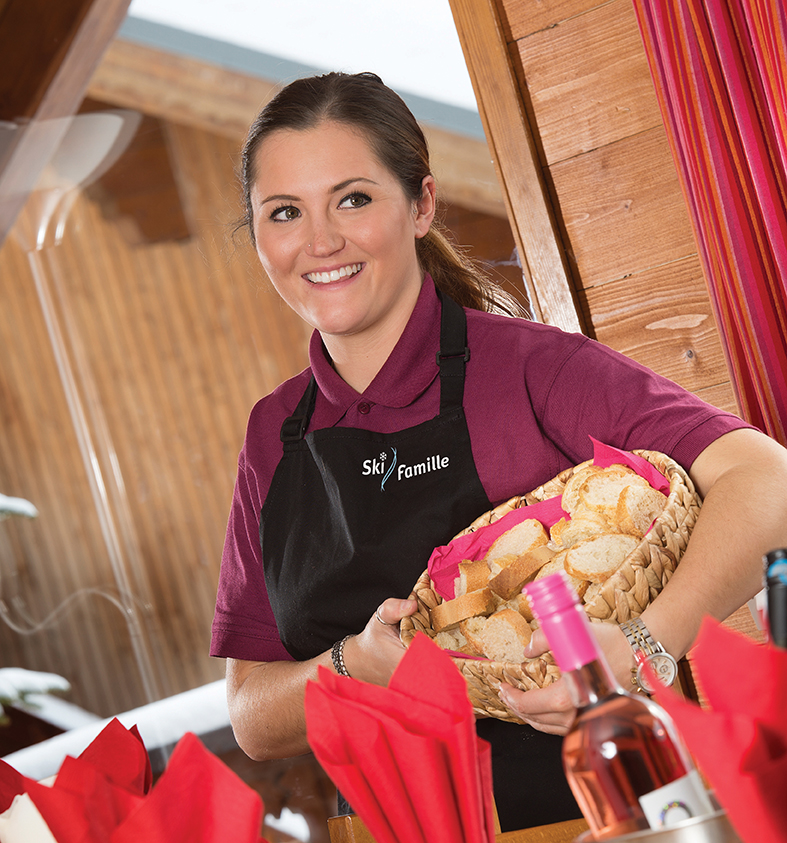 For Parents – evening meals 6 nights a week
A wholesome breakfast (7 mornings)

Afternoon tea, coffee and delicious cakes (7 afternoons)
Pre-dinner aperitif and canapés (6 evenings)
3 course evening meal plus complimentary wines and coffee (6 evenings)
In our Premier Select & Premier Select Plus Chalets we offer an upgraded wine list, a cheese course and have espresso machines for use throughout the day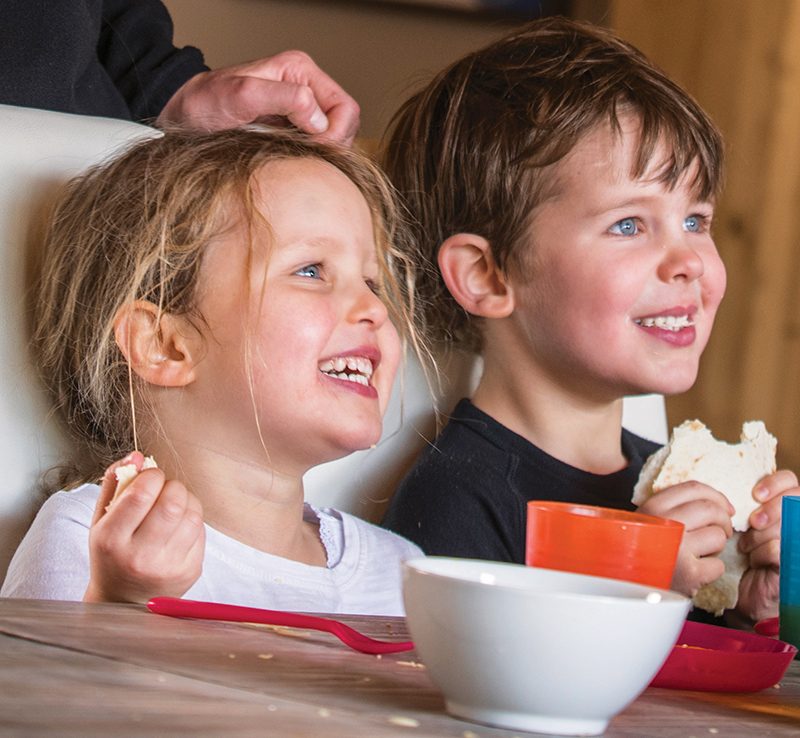 For Children – evening meals 7 nights a week
A wholesome breakfast (7 mornings)

Afternoon tea, coffee and delicious cakes (7 afternoons)

Children's evening meal/high tea (7 early evenings)