Chalet Host
As a Chalet Host you will use your skills and passion for hospitality and customer service every day; your role is to provide our guests with a high quality service in a family friendly environment. All our properties have a chef who is overall responsible for the food delivery, however, you will be expected to play a key part in assisting them. If you are a budding cook, but not yet able to take full responsibility of a kitchen this role provides the ideal opportunity to develop your cooking skills.
We are looking for well presented, dedicated individuals with experience in hospitality (ideally food preparation) and customer service. You will have a well-developed eye for detail and enjoy interacting with your guests. Formal qualifications or previous experience working overseas are not required; energy, enthusiasm and the ability to learn and work as part of a team are essential.
Chalet Host Responsibilities
Take responsibility in providing an excellent care free holiday to all traveling guests.
Provide a welcoming family friendly environment in your chalet
Display a well-developed knowledge of your resort and the activities and facilities on offer to families
Create a 'restaurant feel' in your chalet & professionally serve meals, canapes and drinks to your guests
Assist the Chalet Chef with preparation of meals and food deliveries
Carry out daily housekeeping duties including cleaning bedrooms, bathrooms and communal guest areas
Carry out a weekly deep clean of the chalet on guest changeover days
Ensure you are always attentive to the needs of your guests and actively seeking out opportunities to make their holiday fun and trouble free
Work with your team colleagues to ensure that all resort operations occur efficiently with minimum cost.
Uphold the reputation of Ski Famille
Requirements of the Role
Previous experience in Hospitality, cleaning & housekeeping skills are essential
Great self-motivation and organisational skills
Friendly, flexible & enthusiastic
Able to deliver excellent customer service in all circumstances & to guests of all ages
An understanding of the differences between adult & child holiday needs
Knowledge of snow sports is advantageous
A strong experienced team player
At least basic French language skills is preferable & would put you ahead of other applicants!
Availability for the whole season (Mid November until end April)
Most nationalities but please see our applicant eligibility criteria
Current Level 2 Food Hygiene Certificate
We will conduct DBS (previously CRB) checks as well as taking up at least two references
How to apply
Firstly...tell us about you...
Chalet Hosts only
Please create and submit a video with your CV which tells us:
About a time you excelled in customer service whether it was in a previous job, or in a life experience situation
About a time in your life you found challenging and what you did to overcome it. Give as much detail as you are comfortable with
Make sure you include your name.
Upload your video to Youtube/Vimeo (or a platform of your choice) and email us a link along with your CV to recruitment@skifamille.co.uk
Don't forget, your video is 1 of 1000s that we will view, make sure yours is one that we will remember.
Have fun and good luck!
For all other roles
If you would like to be considered for a position, please send your CV and a covering letter, stating which role you wish to apply for and why, to recruitment@skifamille.co.uk
Download Our Guide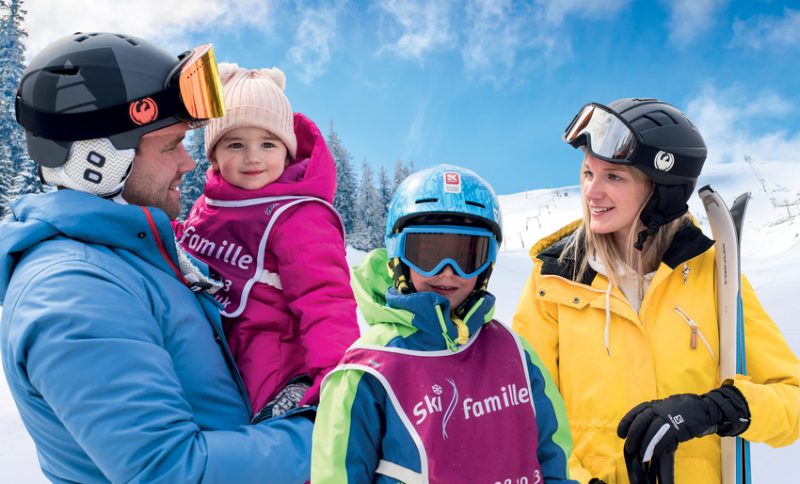 Secondly...show us what you can do...
If we think you're the right fit for us, you will be invited to one of our assessment days:
Chefs, you will join us at a stunning demonstration kitchen in Hampshire (Dublin for Irish residents) where you will be asked to showcase your skills.
For all other roles, you'll showcase your skills at one of the interview days that we're holding throughout the summer – see above for dates.