The Role
Our Resort Head Chalet Chefs are key to our delivery of delicious, high-quality meals to all our guests, from our Chalet Chefs. You will be managing a team of chefs in our resort chalets. We work with high quality suppliers and we expect you to manage, in addition to your team, our orders, stocks, purchases and food quality delivery, so that as a team, we can exceed all guests culinary expectations. Ski Famille guests look forward to returning from a day on the slopes to a well-presented homemade meal in a beautiful chalet; the skills of you and your resort team can make their holiday.
This is a fantastic opportunity for a confident chef ideally with supervisory or management experience to demonstrate and develop their skills. You will be well presented, highly organised and comfortable working under your own initiative to manage a team and numerous different kitchens. You will work with the Resort Manager and Executive Head Chef to source and order your supplies, being mindful to budgets and cost control at all times. You will be working in many chalets across your resort, and often 'thrown into the deep end'. You will also be expected to cook in properties at least 4 evenings a week and to cover for your staff members time off. This role would perfectly suit a returning chef looking to develop into a supervisory or training role.
Our chalets sleep between 6 and 30 guests and most kitchens are open plan, allowing you to share your passion and mountain experiences with the guests.
Resort Head Chef Responsibilities
Manage your team of chefs to deliver all meals to all of our traveling guests, from our youngest to our oldest in line with our brochure and website promises.
Ensure daily Health and Safety checks are undertaken in all properties in accordance with our company guidelines and that our properties are constantly adhering to local food storage and preparation regulations.
Working with your Resort Manager, organise weekly orders and deliveries and carefully manage stock and costs
Working with your Resort Manager, Resort Administrator and our UK Finance team, ensure that all costs are controlled and accounted for in line with company guidelines.
Working with the Executive Head Chef, your Resort Manager and your Resort Administrator ensure that work rotas for your team are followed, and recorded correctly as per local guidelines.
Take responsibility in providing an excellent carefree holiday to all traveling guests Provide a welcoming family friendly environment in all your chalets.
Provide 'in situ' training and support to all team members when required.
Be able to cover for team members during the week when required.
Uphold the good reputation of Ski Famille and Ski Vertigo
Requirements of the Role
Previous experience in hospitality and catering. Ideally within a ski catering environment
A working knowledge of HACCP procedures
A working knowledge of Microsoft Office programmes, especially EXCEL.
Great self-motivation and the ability to work autonomously.
Well-developed organisational skills
Previous supervisory or management experience
Friendly, flexible, approachable and enthusiastic
Able to deliver excellent customer service in all circumstances and to guests of all ages An understanding of the differences between adult and child holiday needs
Knowledge of snow sports is advantageous
A strong experienced team player
At least basic French language skills is preferable and would put you ahead of other applicants!
Availability for the whole season (Mid November 2022 until end of April 2023)
Current Level 2 Food Hygiene Certificate, ideally level 3.
We will conduct DBS checks as well as taking up at least two references
How to apply
Firstly...tell us about you...
Chalet Hosts only
Please create and submit a video with your CV which tells us:
About a time you excelled in customer service whether it was in a previous job, or in a life experience situation
About a time in your life you found challenging and what you did to overcome it. Give as much detail as you are comfortable with
Make sure you include your name.
Upload your video to Youtube/Vimeo (or a platform of your choice) and email us a link along with your CV to recruitment@skifamille.co.uk
Don't forget, your video is 1 of 1000s that we will view, make sure yours is one that we will remember.
Have fun and good luck!
For all other roles
If you would like to be considered for a position, please send your CV and a covering letter, stating which role you wish to apply for and why, to recruitment@skifamille.co.uk
Download Our Guide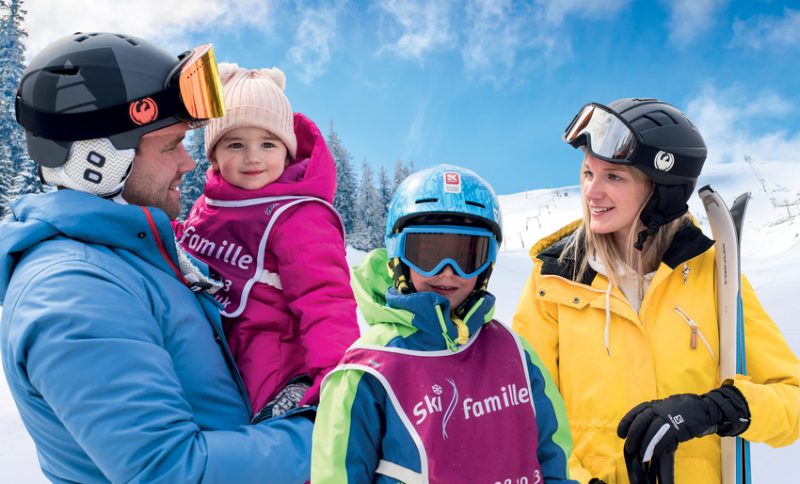 Secondly...show us what you can do...
If we think you're the right fit for us, you will be invited to one of our assessment days:
Chefs, you will join us at a stunning demonstration kitchen in Hampshire (Dublin for Irish residents) where you will be asked to showcase your skills.
For all other roles, you'll showcase your skills at one of the interview days that we're holding throughout the summer – see above for dates.