Posted by

sf-admin on

Last Updated 28th October 2019 at 11:11 am

December is the month where we tend to reflect on our highlights throughout the year. For us, here at Ski Famille, 2017 has been a year we are very proud of. Only a few months ago (October to be precise) we were recognised by Family Traveller Awards as the Best Family Ski Operator of 2017. This was a really proud moment for us and one of our greatest achievements in 2017.

Now, another great achievement. We are delighted to reveal that two of our chalets were included in "The 20 best ski chalets in Europe" written by The Times.
Chalet Aigle & Faucon
Our two chalets that made The Times' list are Chalet Aigle and Chalet Faucon. Both of these chalets ranked an impressive fourth on their list. This is a great achievement when you consider just how many ski destinations and chalets there are across all of Europe.
Chalet Aigle and Chalet Faucon are two of our new chalets in Les Bruyeres (near Les Menuires in the 3 Valleys). Both chalets sit next to each other in a small development right beside the piste at an altitude of 1850 metres. Not only is skiing is on your doorstep with ski in ski out options in the 3 Valleys, but you also get stunning views overlooking Les Bruyeres town.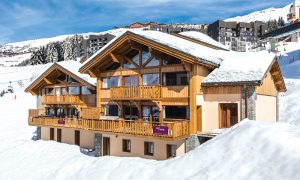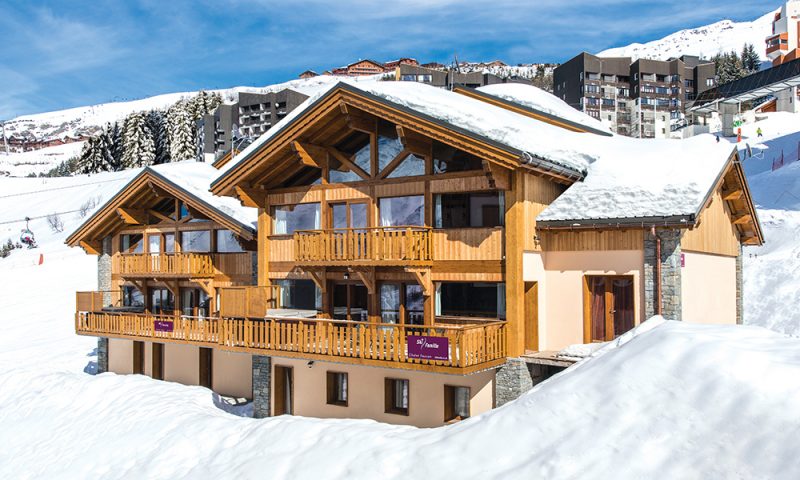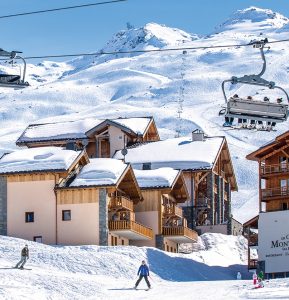 Why we love them
Chalet Aigle and Faucon are both firm favourites amongst our Ski Famille staff. These chalets are classified as Premier Select Plus. This is our highest classification which is only awarded to our most luxurious chalets that provide the very best options for families in the French Alps; including our widest range of facilities, generous room sizes and superb locations. Not only this, but our Premier Select Plus chalet staff tend to have worked multiple seasons with us and have vast experience, knowledge and enthusiasm.
Both chalets are cosy and comfortable with spacious contemporary living areas and bedrooms, but what really sets them apart from other chalets are all the additional touches. You will not just get a larger room, but you'll get en-suite bathrooms with some offering beautiful mountainous views (while still retaining your privacy!)
Both chalets have really been taken to the next level with their fantastic extra facilities. How does incredible terrace views with hot tubs on the terrace sound? Better yet, how does soaking up these views in the hot tub with a glass of fizz sound?
Since these are our newest chalets, you can be sure that they have a contemporary feel with all equipment up to date. We love the purpose-built cinema rooms complete with Wii U that can be found in both of these chalets. They offer comfortable cinema-style seating with floor chairs for your children to slouch away and doze off in! Our cinema rooms have already proved to be very popular in our other chalets (Chalet Corbeau and Aigrette). After all, it's a great Apres activity for your family to relax together after a hard day of skiing.
Further information on Chalet Faucon and Chalet Aigle can be found on their individual pages of our website.