Posted by

sf-admin on

Last Updated 18th October 2019 at 12:39 pm
Thank you for an amazing season!
Another season's coming to an end and we can safely say there's been plenty of smiling children and relaxed mums and dads. We've monitored your post-holiday surveys and we're delighted with the number of happy families coming back from resort. Thank you to those who travelled with us and for being a part of a spectacular season.
There were many positive factors to take from the season such as the successful introduction of Chalet Monet in Les Gets to our programme. The chalet is in a fantastic location right in the heart of the charming resort and proved very popular with you throughout the winter.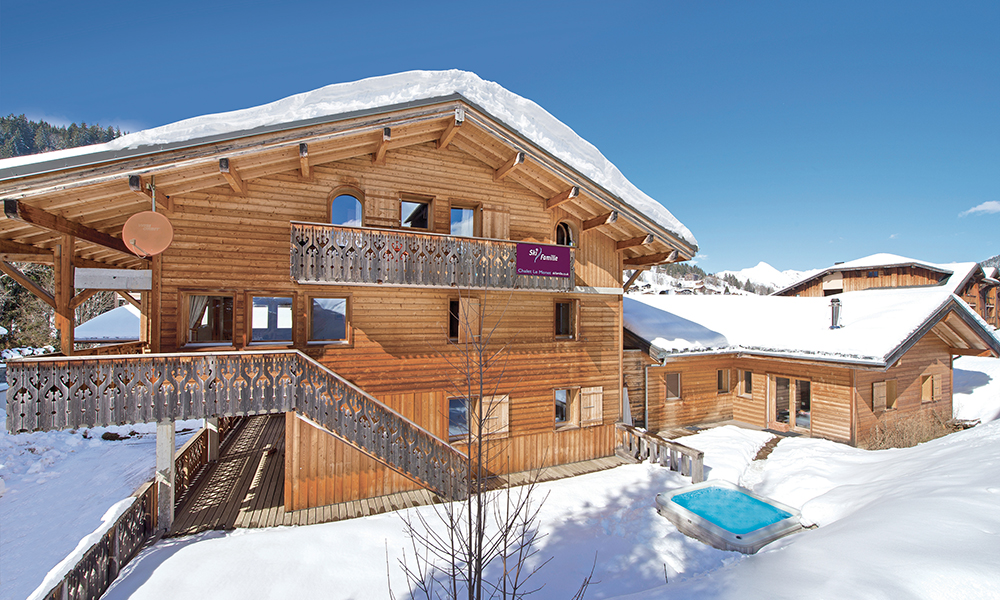 We also received a Net Promoter Score (NPS) of 55. The score is calculated by asking guests how likely you are to recommend Ski Famille to a friend or colleague (on a scale of 0 to 10). A score over 50 is considered 'excellent'. Our score of 55 gives a very strong indication of how highly you viewed us as a tour operator and family skiing specialist. The score is a testament to the hard work of our team who aim to ensure each family that travels with us receives the best possible service. Our aim for next season is to beat this!
If you'd like to read what our guests had to say, you can find their Feefo reviews here. We've quoted some of our previous guests below:
"Everything from customer service in advance of the trip, through to the transfer and welcome at the chalet, and the week we enjoyed with our fantastic host and chef was really well done. All the staff couldn't have been more friendly and welcoming. It was a super week and we'd recommend SkiFamille anytime." Anynomous, Chalet Petit Mouflon, March 2019

"From start to finish we couldn't fault Ski Famille. Perfect ski holiday with excellent staff from booking through to childcare and our chalet team. We 100% plan to book again for 2020, so good it's not worth trying to find anything better for us." Anonymous, Chalet Aigle, February 2019

"Fabulous service from booking and throughout the holiday. Great attention to detail, great staff with every interaction. Made for a very enjoyable and easy holiday :)" Whittle Family, Chalet Bacall, March 2019

"Expert staff who bend over backwards to make everything smooth and easy. Great chalet, great food and wine. Ski area is great and varied. Have been a few times and it's always great with Ski Famille." Rodmell Family, Chalet Bogart, February 2019

"The whole Ski Famille 'family' made our first family ski experience a fabulous one. We were given guidance from the booking experience right through to the service at the airport as we flew home. Would thoroughly recommend them. The childcare facility was perfect for two of my children (age 6 and 10) and they were very thoughtful with my daughter (14) who wanted to be a 'child' sometimes even though she was classified as an adult. The staff at the resort were great fun but always very professional. We are saving up for our second ski holiday!" Anonymous, Chalet Katie 2, March 2019

"It was our first time with Ski Famille, and we stayed at Chalet Nicole in La Plagne. It was our first proper holiday as a family of 4 (boys are 4 and 22 months) and we had an amazing time. Childcare was nothing short of excellent, our 4 year old was skiing on the slopes by day 5, chalet food was superb, chalet staff couldn't have been more helpful. 5 stars well deserved. And we have just booked next years trip with Ski Famille! Highly recommended. Don't think – book your trip now as they get booked up!" Anonymous, Chalet Nicole, March 2019

"Everyone at Ski Famille went above and beyond to make our holiday extra special, from the reps at the airport to the chalet maids with their friendly service and amazing food! I would definitely book with them again and recommend them whole heartedly!" Townsend Family, Chalet Petit Mouflon, January 2019

"Chalet Monet overall is the best chalet we have stayed in. The layout really worked well for a large group and excellent location for town and after ski activities like ice skating." Pryer Family, Chalet Monet, December 2018

Now onto the next one…
Next winter will mark our 30th season as family skiing experts. With the bar set so high, the 2018-2019 season is going to prove hard to top. However, we do love a challenge.
Despite a very successful season, we'll continue to tweak, fine-tune and improve our chalets and programme for 2019-2020. We've already increased our flight options. New for next season are flights from Aberdeen, Belfast and Jersey to Les Gets. Who knows, there could even be a new chalet on its way!
As skiing parents ourselves, we know how valuable our in-chalet childcare is to families and so too is our full-service cuisine on six days a week (seven for children). For this reason, we'll retain our childcare and cuisine for next winter.
Book early to secure:
Your favourite resort
Your first choice of chalet
The best room for your family
Savings of £79 per child when you combine Ski Mountain Marmots and Monty's Afternoon Club childcare (limited time offer)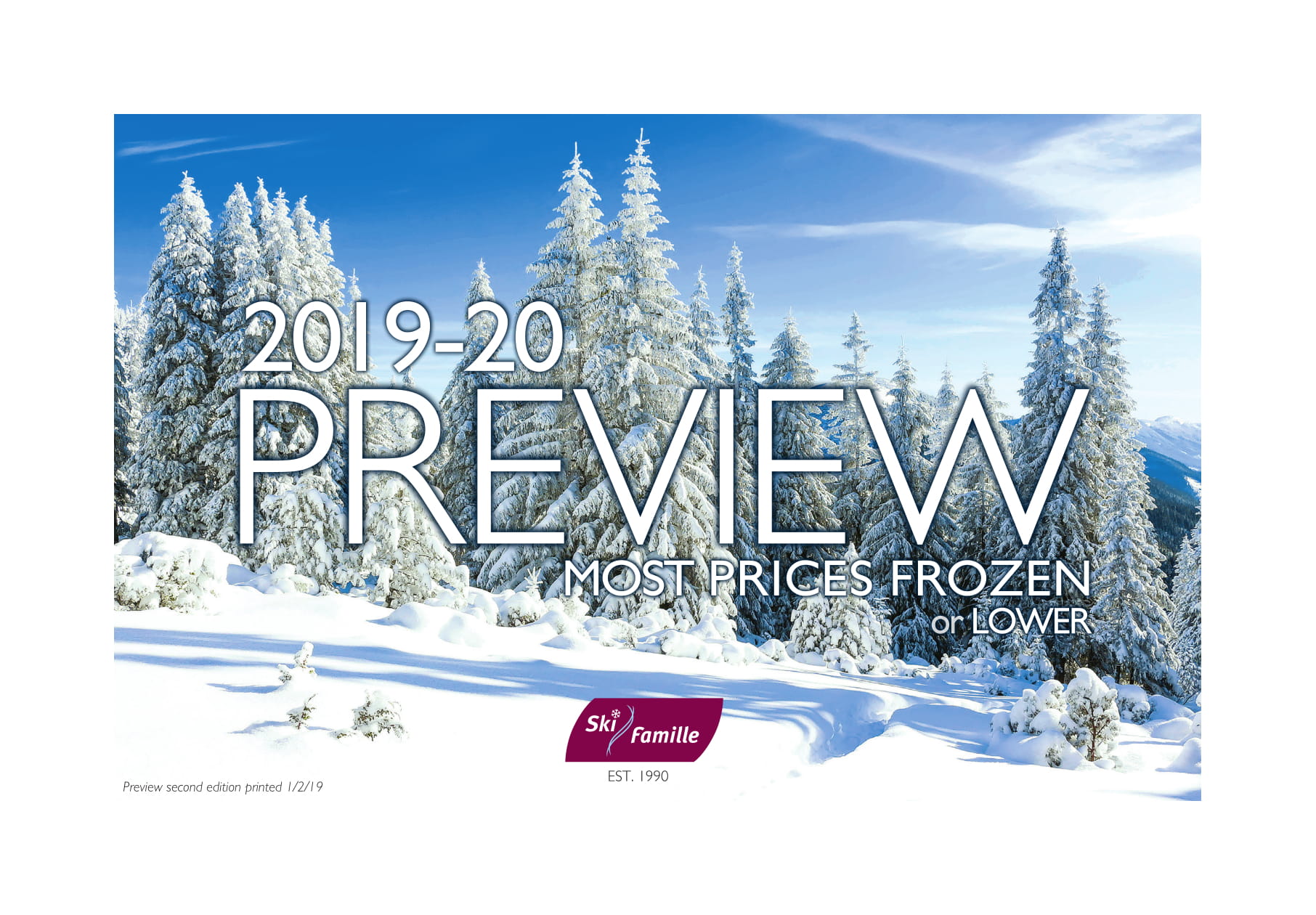 We are also offering free and reduced prices for children on specific weeks.
Peak weeks such as the school holidays are already proving popular so early booking is recommended to avoid disappointment. This is particularly important for large bookings such as multiple families planning to travel together.