Posted by

sf-admin on

Last Updated 17th October 2018 at 2:53 pm

Exciting news! New for the upcoming 2018/19 season is our very own Ski Famille app.

The idea is simple, we want to provide you with all of the information you need (plus get you excited for your holiday) in an interactive and accessible way.

The app will be available for guests who have booked a holiday with us and we'll provide clear instructions on how to download it after booking.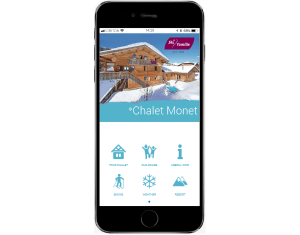 What Will Be on the App?
The app will contain a range of essential information including:
Chalet Information – Chalet layouts, amenities, meals and dining, door and Wi-Fi codes and more.
Childcare – Childcare options, ski school, babysitting and more.
Skiing – Ski lessons, ski passes, ski hire, live webcams and Après ski.
Resort – About your resort, restaurants and cafes, local shops, activities and events.
Useful information – Flight and travel information, FAQs, view your booking and emergency contact details.
As we near towards launch date, we are calling on willing volunteers to kindly test our app. We require twelve eagle-eyed testers to review and provide feedback on the app before we go live!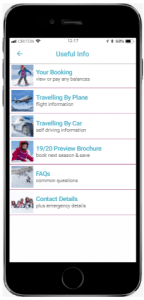 Who Are We Looking For?
We're ideally looking for people without prior knowledge of our brand who will be viewing our app with a fresh perspective. All we ask is for you to have a keen eye for detail and spend at least 30 minutes reviewing and critiquing the app. This may be from new content ideas to far more subtle and minor suggestions.
The Vouchers
As a gesture of goodwill, the first twelve app testers who spend at least 30 minutes reviewing the app will receive a £20 gift voucher for either Snow and Rock or John Lewis (we will leave it up to you to decide which you prefer).
How Do I Test The App?
If you would like to test the app, please email holidays@skifamille.co.uk with the email subject "App testing". We will then give instructions on how to download the app and a short template for any feedback
We ask all app testers to finish reviewing by Thursday 25th October 2018. Once we've received your feedback, we will ask which vouchers you'd like and your home address to send them in the post.
We'd also like to give a big 'thank you' to Criton for their help behind the scenes on developing and hosting the app!