Posted by

sf-admin on

Last Updated 30th November 2020 at 12:23 pm

If you follow us on social media you will probably already know that Katie and her family from family travel blog MummyDaddyMe came away with us this season on their first ever family ski holiday. Travelling over New Year, Katie and her husband headed out to the resort of Les Gets to experience what it's really like taking a young family with three children under the age of seven skiing for the first time.
We know the idea of skiing with for the first time with children can be daunting, with many families simply putting it off until the children are older. With this in mind we wanted to show Katie and her family that it can most definitely be done and that when you've got the correct provisions in-terms of childcare, a ski holiday really is great fun for the whole family!
Katie's family stayed in our Select Chalet Le Marjorie, and you can follow her family as they experience their first family ski trip in the video below:
Katie has also written about her Ski Famille holiday in a series of holiday diary blog posts. Originally being by her own admission, more of a 'summer holiday type of person' Katie covers the apprehensions she experienced prior to the holiday, the pride she felt when her little girl skied her first run and the magical moment that her youngest daughter saw 'proper snow' for the first time. Katie also talks about how their trip fully converted them to winter holidays and gave them a new hobby that they can enjoy as a family for years to come.  If you are thinking about taking the plunge and booking your first family ski holiday they are a fantastic place read a first-hand experience of the ins and outs of a Ski Famille holiday.
Our First Time Skiing – A Week in Les Gets with Ski Famille – Part One
Our First Time Skiing – A Week in Les Gets with Ski Famille – Part Two
Katie's eldest daughter has also written her own holiday diary complete with a selection of fantastic photos. To read about a Ski Famille holiday through the eyes of a 6 year old, click through on the link below:
Our Holiday Through the Eyes Of My Six Year Old
Skiing for the first time with children can raise a lot of questions, and Katie found that she was no exception. Since returning from her holiday she has been able to answer some of the initial queries she had to help anyone that might need a little bit more information before going ahead and booking that first family ski trip. You can read her family skiing Q&A on the link below:
Skiing As A Family For The First Time – Some Questions And Answers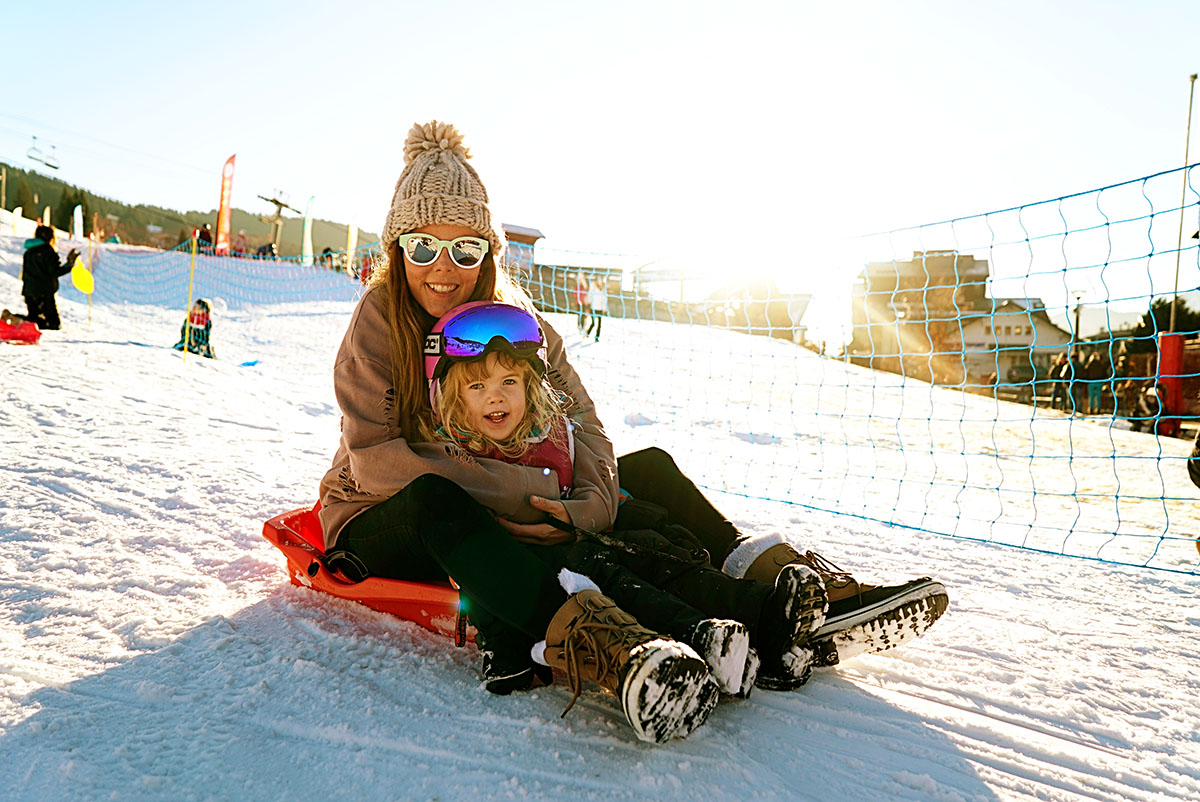 ---
If MummyDaddyMe has convinced you that a family ski holiday is for you then why not request a Ski Famille brochure? If you find you've still got a couple of questions then give Sheila, Angela or Jack a call on 01252 365 495 and they will be happy to talk you through planning your first family ski trip.