Posted by

sf-admin on

Last Updated 6th August 2020 at 2:34 pm
First time skiing with your family? Here's our guide to family skiing for beginners!
Lots of families love the idea of heading for the hills in the winter months to play in the snow, eat hearty mountain food and enjoy a vin chaud (or two) while soaking up the sun surrounded by stunning scenery.
The practicalities of skiing with the whole family can seem slightly daunting, though. So in the interest of making your ski holiday as simple as possible, we have put together some of the most frequent questions and answers from some of our first time skiing families.
Need more information? Don't worry! Feel free to quiz the friendly Ski Famille team in more detail by giving us a call on 01252 365 495.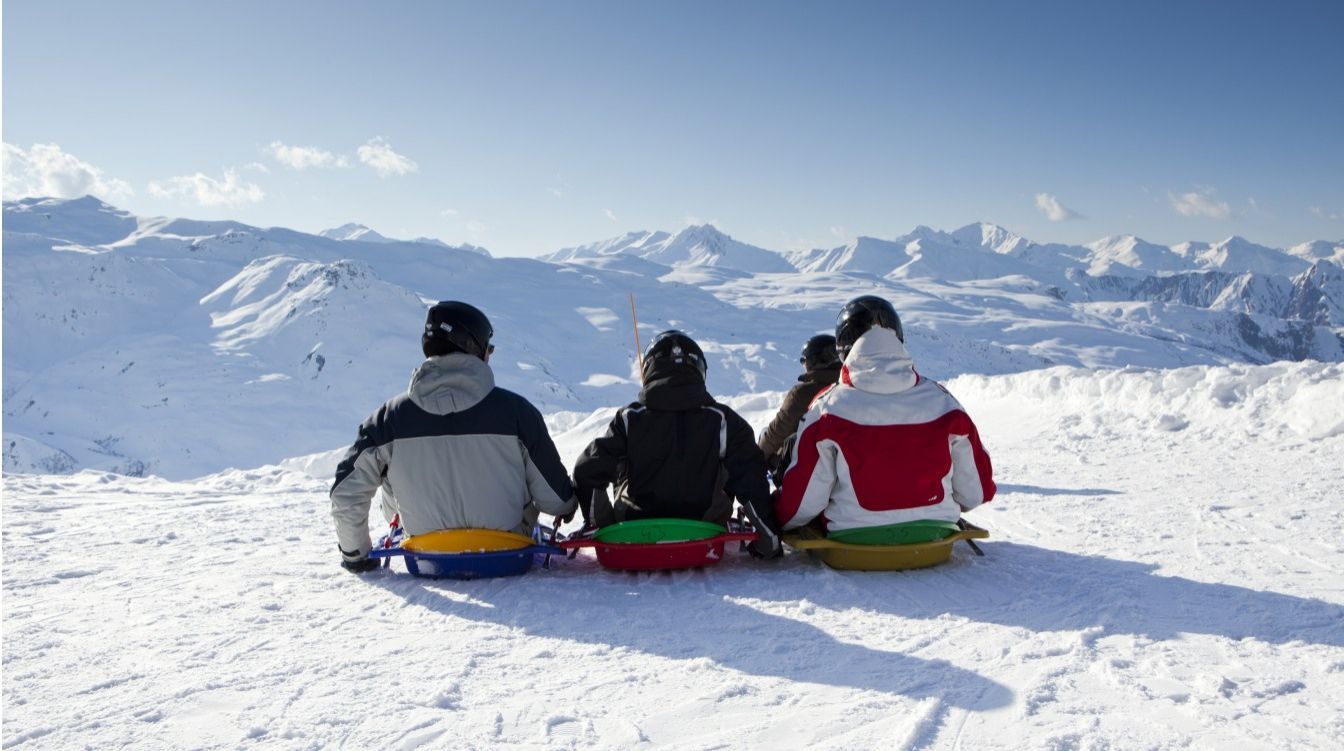 Which ski resort to go to? 
If you are beginners, you need good ski schools and a nice selection of easy runs. Going somewhere pretty with good facilities away from the slopes is also going to make the holiday more enjoyable for the whole family.
Don't get too swayed by the "helpful" advice of ski nut friends – keep it simple; it's a family holiday not an extreme sports expedition! We have carefully picked our four resorts; La Plagne, Les Gets, Les Bruyeres and Reberty 2000, to ensure that there is a good variety of skiing for all abilities.
What do you wear on the slopes?
There is a huge range of technical ski clothing available at great expense … you can probably ignore all of it. You need a warm waterproof jacket, warm waterproof trousers (salopettes) and warm waterproof gloves. Beyond that you probably already have the cotton layers and fleeces you need to keep nice and toasty out on the slopes. Goggles and a good hat are essential, but as with the outer layers, borrow if you can.
You can worry about the latest fashions and technical developments when you have been bitten by the ski bug.
What to do about your lift passes? 
You'll need a ski pass to access the lifts that take you on to the slopes. Many resorts offer a choice of passes that cover different geographical areas or linked resorts. As beginners, you can almost certainly go for the most limited option. Some resorts have a few free slopes for beginners but you may be surprised how quickly you progress beyond these. Our team will ensure you book the best ski pass for your needs.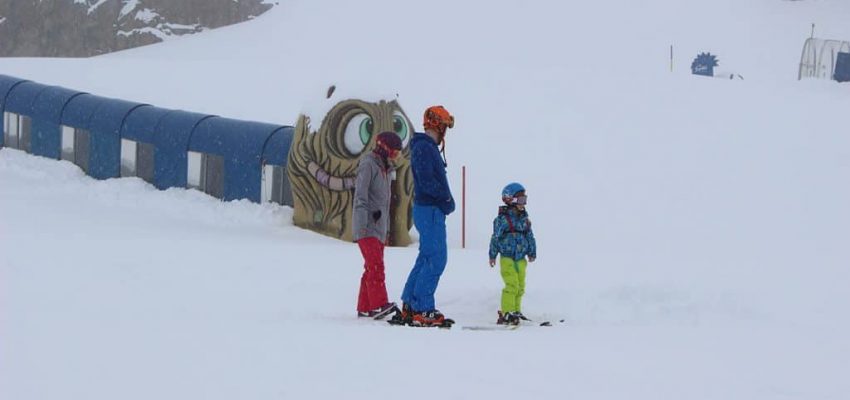 Skis and boots – What do you need?  
Your best bet is to rent skis and boots. It makes no sense to buy unless (until?) you fall in love with skiing. If you borrow from friends it is unlikely kit will be of the right size or specification. Modern skis help you turn more easily and boots should not be uncomfortable. Ski hire shops are generally very helpful when it comes to ensuring you have the right equipment for your needs and we can book it all up for you in advance.
Ski schools? Private lessons? How do beginners learn how to ski?  
Book ski instruction, no matter how fit/sporty you are or how talented other members of your group maybe there is no substitute for learning from a professional. Group lessons are a nice sociable way of learning with other people. Private lessons will give you the undivided attention of an instructor and you may progress more quickly; you'll pay for the privilege though! We can talk you through the best options and make the bookings with our ski school partners.

Isn't it all a bit … dangerous?  
You will fall over – guaranteed! However, it will mostly be at very low speed into a cushioning bank of snow and be entertaining rather than painful. Your pride may be injured as five-year-olds bomb past indifferent to your plight, but skiing is not an inherently dangerous sport.
Food and drink, what are the options?  
The most important point on this topic is to stay hydrated and ensure children do. Beyond that, the choices are much the same as any other holiday. You can stay in catered accommodation or self-cater. Budget is obviously a factor but for a family of beginners stripping out day to day domestic chores can make a holiday much more relaxing.
All of our properties are catered chalets meaning a homely environment but with no dull domestic chores for the duration of your stay.
The children are too young to ski all day, what can we do?  
Children are unlikely to want to stay out on the mountain all day. Options vary from taking turns to look after kids to using a local crèche or booking a property that has its own kids club or childcare service. Budget is always a factor but think about what you and your children would be most comfortable with. We offer in-chalet childcare in all of our properties.
Find out more about our in-chalet childcare service.
How can I make the process of organising a holiday easier?  
The vast majority of skiers travel with a tour operator, even when they have been skiing for years. Booking with a ski specialist can strip out a lot of the hassles and ensure that you choose the right holiday for your particular needs. You'll also have the support of their staff in resort to help you enjoy your holiday.
---
Perhaps inevitably these "top tips" blog posts prompt more questions than they answer! If these points have sparked your interest in a family trip to the mountains do give us a call on 01252 365 495. We have thirteen handpicked family-focused properties across three resorts; one will be the perfect base for your family.