Posted by

sf-admin on

Last Updated 5th August 2020 at 1:46 pm

Reberty 2000 and Les Bruyeres are two resorts that even the most seasoned skier may give you a puzzled look when you refer to them. It's only when you start describing where they are that it jolts your memory. If you're a first-time skier, these resorts certainly aren't going to ring any bells!

Reberty 2000, Les Bruyeres, Les Menuires, the Three Valleys…. there are so many names of resorts and ski domains, so we'll keep this blog nice and simple!
Where are they?
In short, the Three Valleys is a large ski domain high up in the French Alps and contains the purpose-built ski town of Les Menuires. Within Les Menuires are our (far more pretty) satellite resorts of Les Bruyeres and Reberty 2000 where you'll find 7 of our chalets.
Both Reberty 2000, and the slightly larger Les Bruyeres are beautiful hamlets, yet still close to Les Menuires centre, meaning your family can enjoy the traditional Savoyard atmosphere with all the amenities of Les Menuires closeby. Reberty, Bruyeres and Les Menuires are all in walking distance from one another, although there is a bus that stops at all three destinations if you prefer the convenience (or if you're a little drained from skiing).
Both Reberty and Bruyeres have a lot more character than central Les Menuires, yet still provide your family easy access to Les Menuires' facilities. This is where our ski school is based, plus a covered shopping precinct, a weekly market, restaurants, family-friendly bars, an indoor sports centre and an indoor swimming pool and spa complex. As you can imagine, Les Menuires makes a great spot for family-friendly après ski entertainment.
Les Menuires was named 'Family Resort of the Year' in the 2015 World Snow Awards, and this achievement extends to our resorts Les Bruyeres and Reberty as they are part of the larger Les Menuires region.
A bit more on Reberty…
Reberty sits at 2000 metres, just above Les Menuires and one quick lift below France's highest resort, Val Thorens. Ski in the opposite direction and you quickly access Meribel and Courchevel.
Our chalets – Chalet Eva, Katie 1 and Katie 2 – are almost a stone throw (or snow throw) away from the pistes, the ski school meeting point and the nearest ski lift. Katie 1 and 2 are two properties within the same building, with our other chalet – Chalet Eva – being less than a minute's walk away.
Being part of the 3 Valleys, Reberty has a deserved reputation as one of the world's foremost linked ski areas. In the words of the 2015 Where to Ski and Snowboard Guide:
"…the Three Valleys cannot be beaten for sheer quantity of lift-served terrain."
Whether you're an absolute beginner looking to develop your skills on wide gentle runs or an expert keen to explore the steep and deep off piste of La Masse, you couldn't be better placed.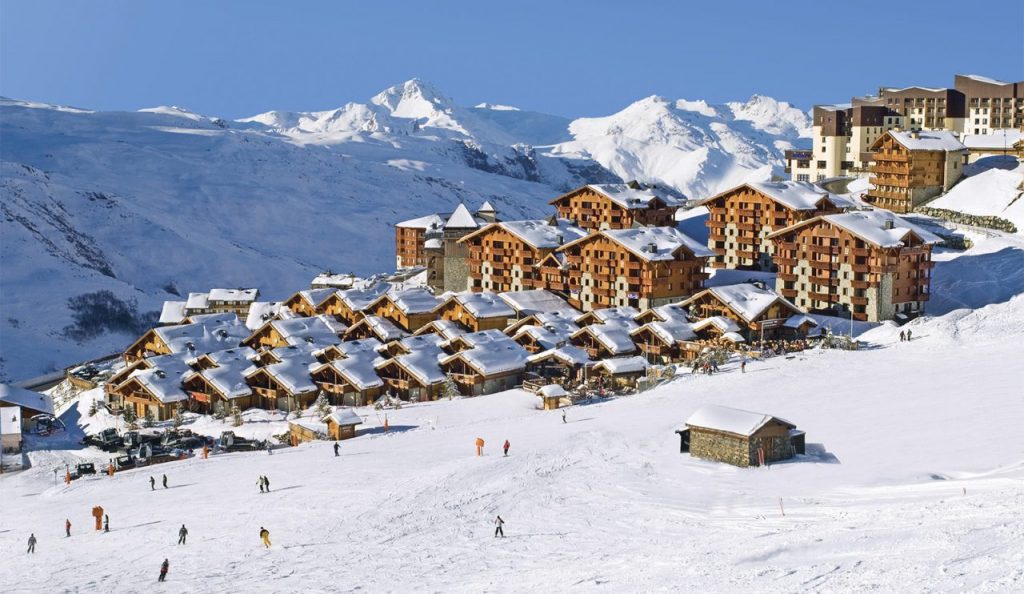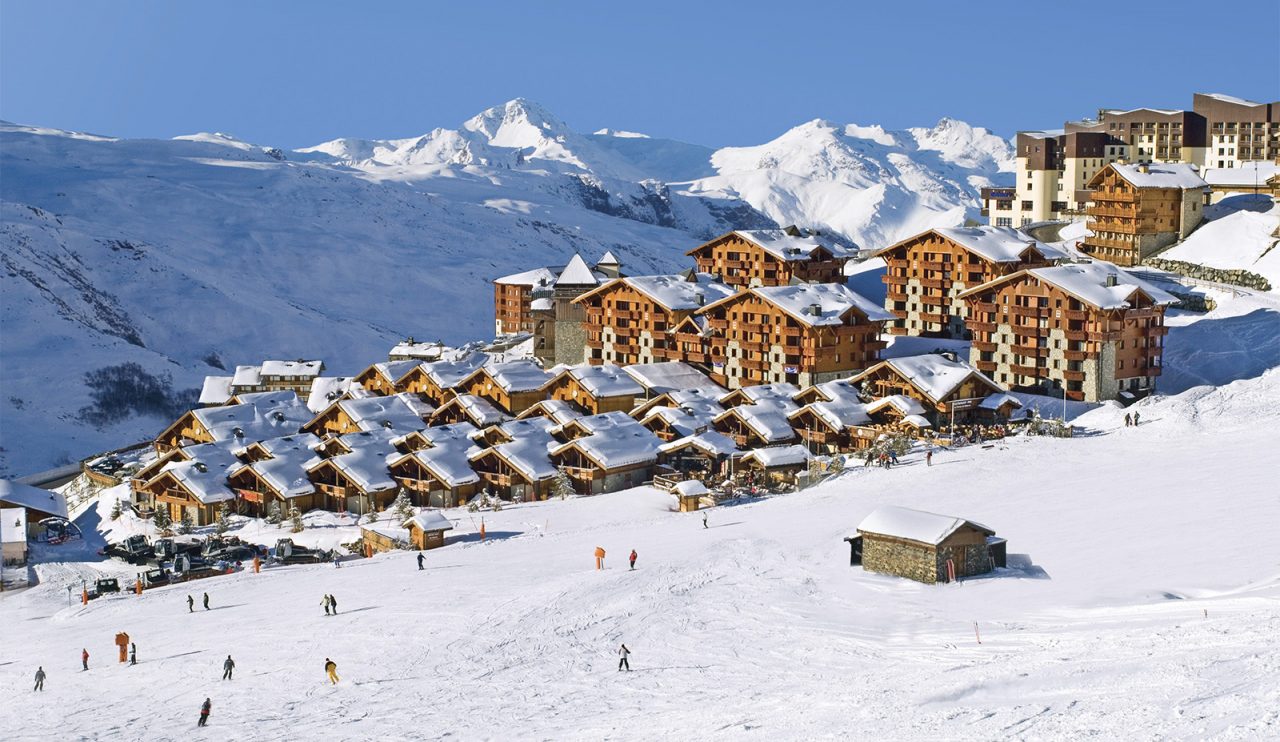 A bit more on Les Bruyeres…
Les Bruyeres also sits at altitude at 1850 metres.
Bruyeres offers some traditional Savoyard charm, setting it apart from many modern resorts in the 3 Valleys. Being in the 3 Valleys also means that, Bruyeres has a deserved reputation as one of the world's foremost linked ski areas (just like Reberty).
Bruyeres is the perfect base for mixed ability groups. If you like to cover a lot of ground (snow) when skiing – Bruyeres is for you. Or if you're like us and enjoy the challenge of skiing "steep and deep" – Bruyeres is also for you.
Situated just below our Reberty properties, our Bruyeres chalets enjoy a convenient location and spectacular views. We believe there are few better locations from which to explore the 3 Valleys than Les Bruyeres. Couple this with truly luxurious family chalets and you have the perfect recipe for an incredible family skiing holiday.
Our Les Bruyeres chalets sit in a small development right beside the piste. This means that our chalets – Chalet Faucon and Chalet Aigle – offer you ski-in-ski-out while our other two chalets (Aigrette and Corbeau) are only two minutes away – and that's walking at a child's pace! All of our Bruyeres chalets are part of our Premier Select Plus range so, rest assured, you'll be guaranteed a premium service and won't need to roll out of bed very far to get on the slopes.
Final reasons why we love Reberty and Les Bruyeres
In case that wasn't enough, we have a few more reasons why we love our resorts, Reberty 2000 and Les Bruyeres:
Guaranteed snow (due to altitude)
Fantastic skiing and snowboarding
Stunning views
Picturesque scenery