Posted by

sf-admin on

Last Updated 11th December 2020 at 10:14 am

Travelled to: Chalet Nicole in Plagne 1800 on 30th March.

Hi! I'm Michayla. As part of the Ski Famille sales team based in the UK, I jumped at the chance for my first trip to resort with my partner Matt and two children, Cameron (8) and Harriet (1), to see our programme in action.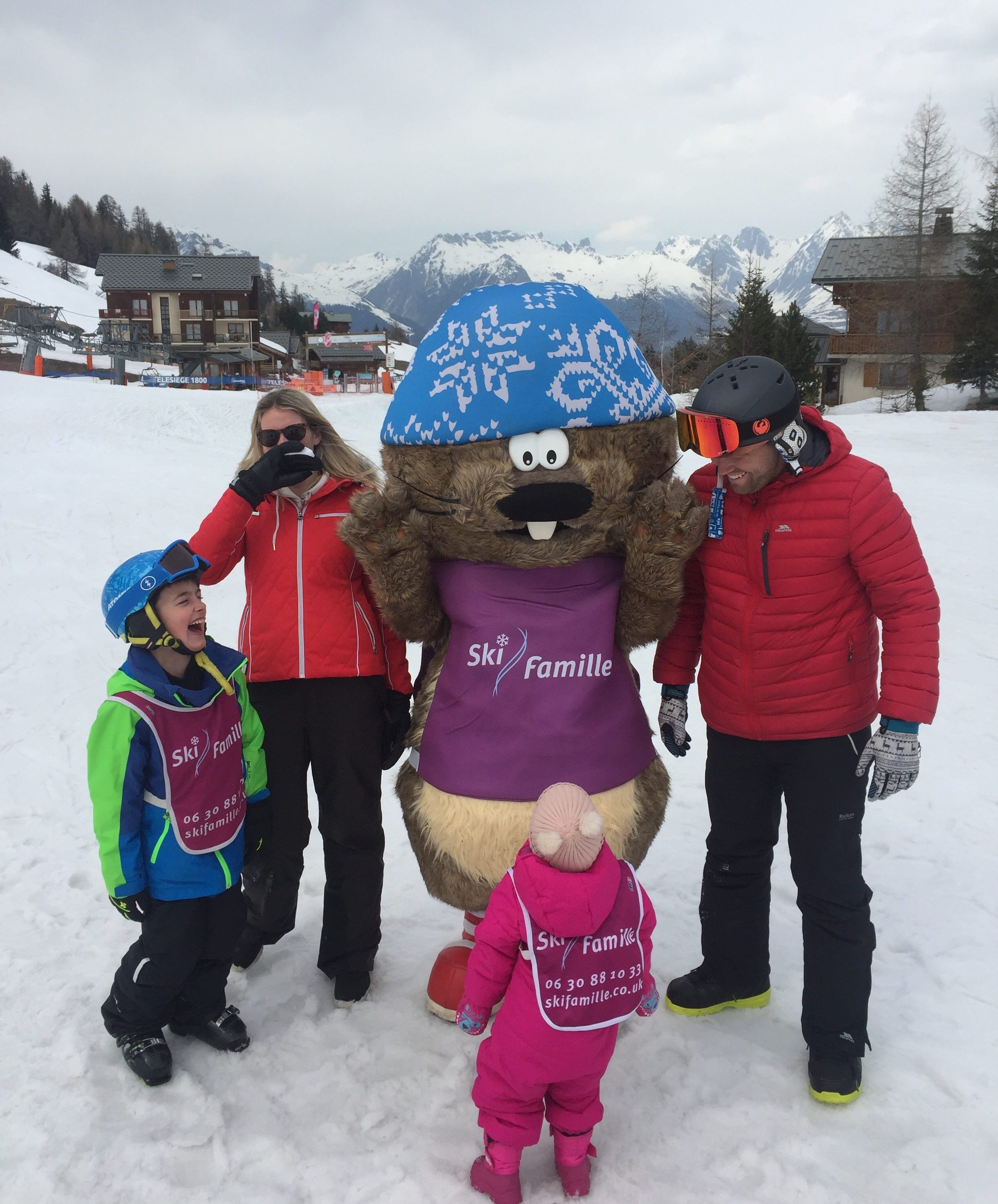 Having children of different ages, I was keen to put our Mini Marmots, Mountain Marmots and Monty's Afternoon Club to the test at our largest chalet (sleeping 30) – Chalet Nicole in Plagne 1800.
Travel
We chose to use the inclusive Eurotunnel Flexi Plus pass. This option gives the freedom to turn up at any time, join a dedicated queue and board the next available train (it also means you can pack as much as you like!). On top of this you get access to the Flexi Plus lounge where you will find complimentary refreshments which is a bonus with children in tow.
Childcare
We were welcomed just before 9am on the first morning by our nanny, Kirstin, who was looking after Harriet for the week. Harriet's an easygoing little girl (though unpredictable like any other young child) and took to her straight away. I think the large selection of toys and books in the chalet's playroom also helped! She was happily waving us off with a 'bye' for the rest of the week. Kirstin also texted us a couple of times in the week to let us know Harriet was having a great time in childcare which I thought was a really nice touch.
It was a welcoming change to have staff available to help from 9am; it made the week so much easier not having to walk the children anywhere ourselves. As parents, none of us really enjoy the manic 'morning rush' back at home, so it was nice to escape from this each day!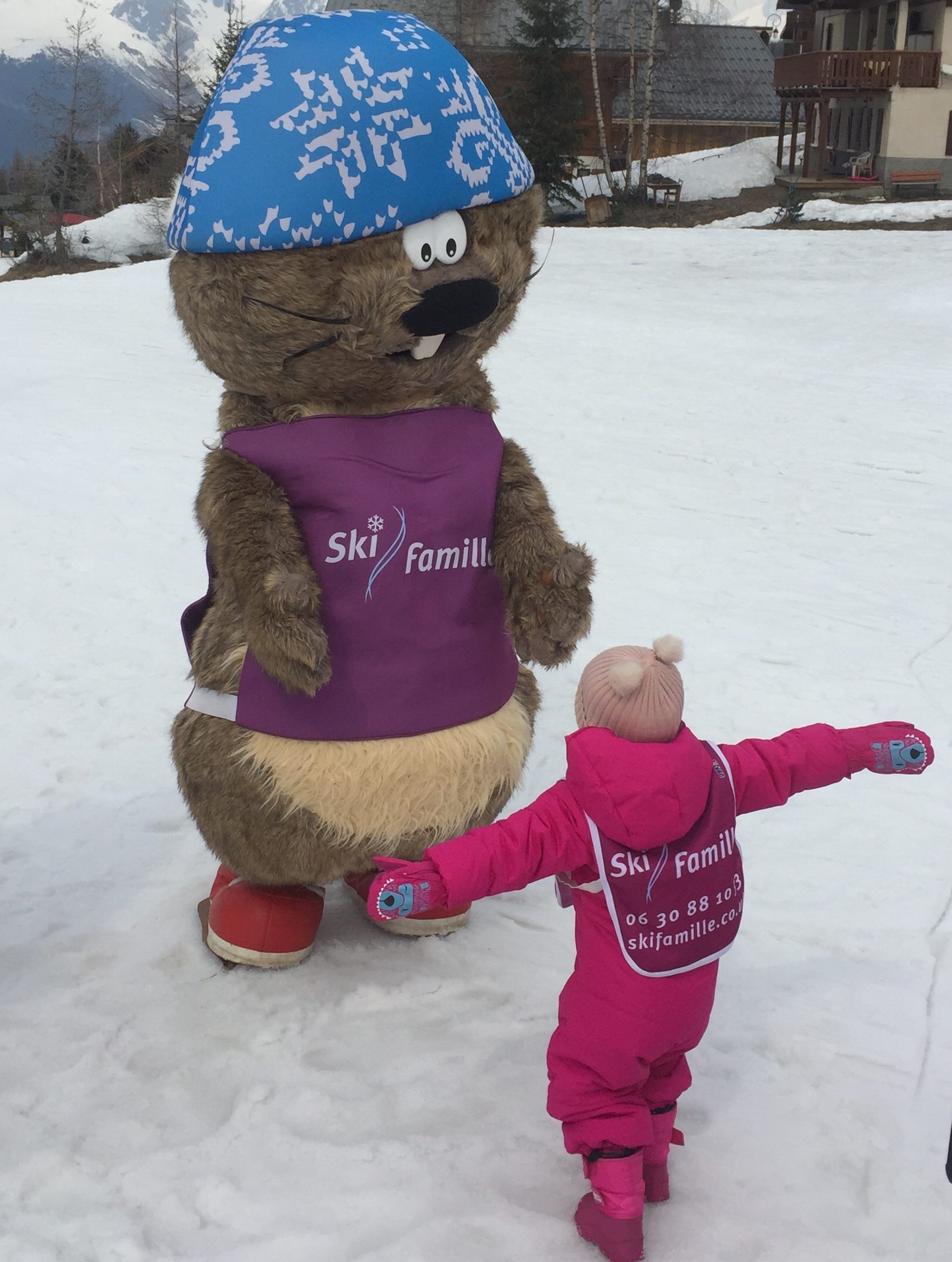 Cameron was a beginner skier and like any other parent, I was apprehensive to send him off for his first ever lesson. Two members of childcare staff turned up just before 9am to take all the children to the meeting point and quickly put my mind at ease with an invitation to join them on the five minute walk. I needn't have worried; the instructors updated the staff every day on each child's progress and by the end of the week he received his badge and can't wait to return next year when he gets to use ski poles!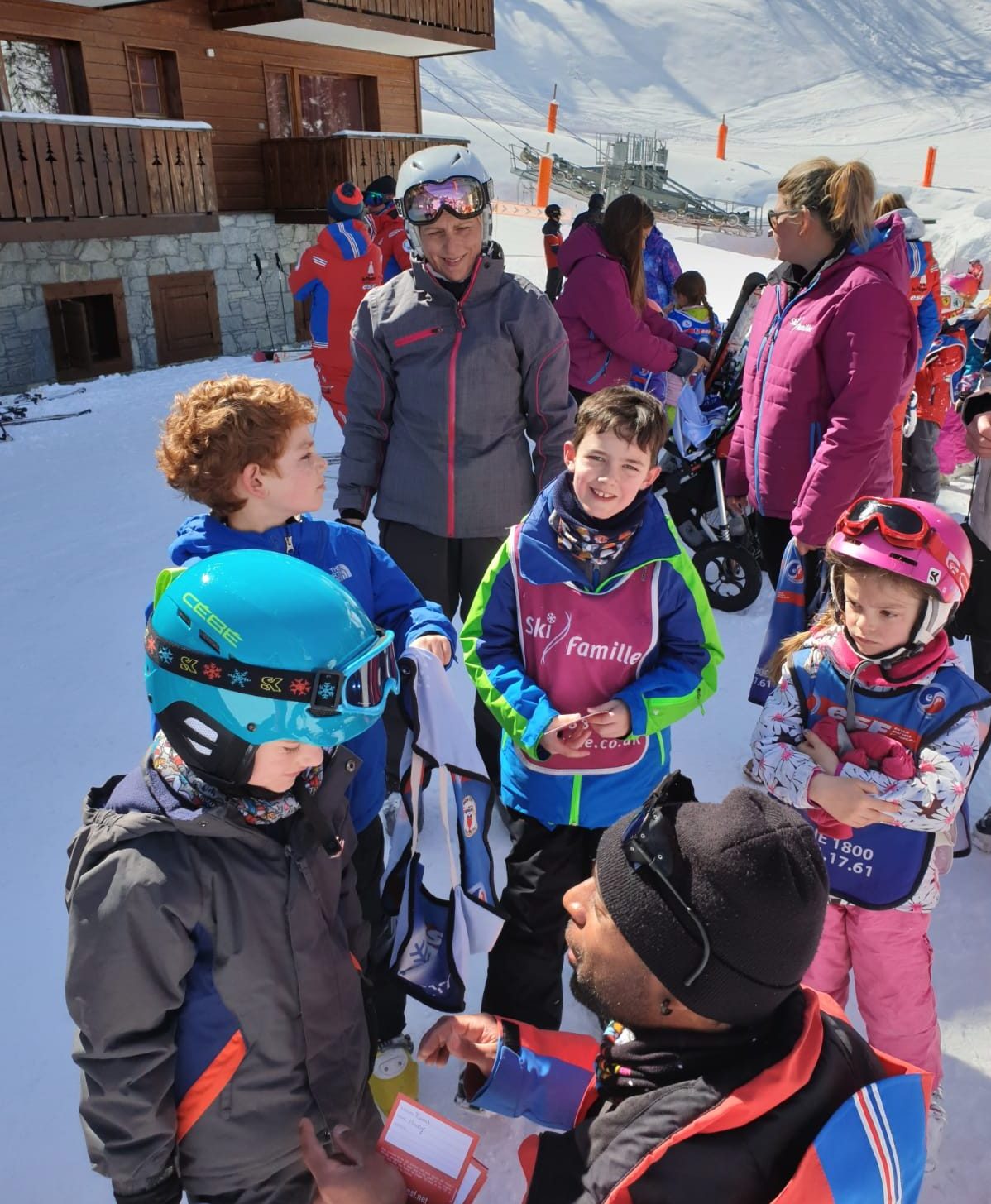 After lessons, Cameron went back to the chalet for a supervised lunch and to join the afternoon club. The staff were brilliant at keeping them occupied with different activities every day. From tower making, quizzes, going out for a snowball fight, sledging, ice skating, snow painting, going up the mountain for a hot chocolate – the list was endless and I was genuinely so impressed with the effort they made for each day to be different. As adults, it was an unfamiliar but enjoyable situation to spend a week virtually child-free!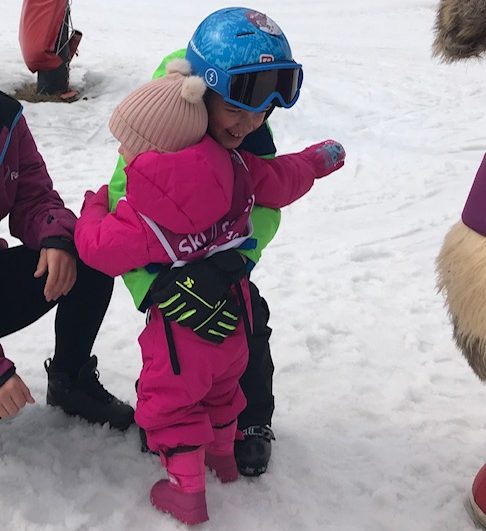 Chalet Meals
We were really looking forward to having the Ski Famille chefs cook for us for the week and it definitely didn't disappoint. From sage and prosciutto pork with dauphinoise potatoes to Thai grilled chicken and our favourite; raclette night! Every evening started with prosecco and delicious canapés and ended with a lovely dessert to complement the dinner. I couldn't fault a thing!
On the staff day off (Wednesday), we went to a local restaurant in the resort (a short walk away) called 'La Cantine'. It was recommended by a member of staff and was just right for us with pizza or pasta for the children and a nice choice of options for the adults.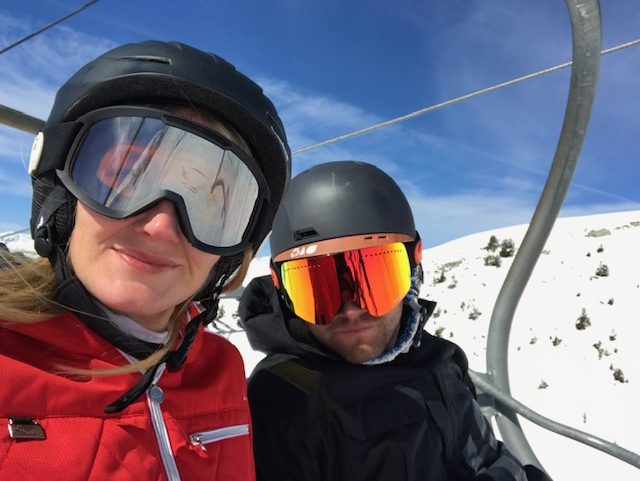 Plagne 1800
This was a new resort to us and one I will definitely return to but also highly recommend to families. Everything we needed was within walking distance of our chalet (the same applies for Chalet Delphine on the opposite side of the road) whether it be a restaurant or shop and the ski area itself is huge. There are lots of wide blue runs for beginners and dedicated areas for children but also plenty of red and black slopes for those looking for more of a challenge – I don't think we even covered half of the ski area!